10 February 2015
Two new faces for dock10's post-production team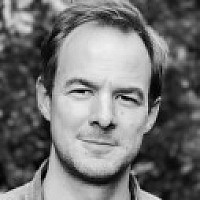 Broadcast services provider dock10 has added two new members of staff to its MediaCityUK-based team.
Nicola Spanou
Nicola Spanou, formerly of Sumners, joins as a post producer while Emma Ruston, who was previously at 3sixtymedia, takes the role of post coordinator.
Spanou said: "I am delighted to be working with dock10. I have become accustomed to fast turnaround edits and long-form multi-episode series – the workflow and management are a specialty of mine.
"I look forward to continuing my love of post producing high quality programmes across a range of genres with dock10."
Ruston will be overseeing the AQC and FBD processes as well as DPP file delivery.
Emma Ruston
She said: "I am really excited about this next step in my career. dock10 have great facilities and an amazing range of shows that flow through it.
"Working with the team so far has been incredible and I'm looking forward to diving straight in, especially at this exciting time in the post-production world."
Both will report to Paul Austin, head of post production and content, who said: "I am really pleased to welcome Nicola and Emma to the dock10 family, they bring with them a wealth of knowledge and experience and are great assets to the team."