05 June 2019
Search Laboratory continues to grow with two new senior hires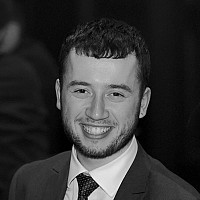 Leeds based digital agency, Search Laboratory, has hired a new Head of Sales and Senior PPC Account Manager due to continued growth. 
Nick Baldwin replaces Chris Attewell - who became CEO earlier this year - as Head of Sales and Gwilym Thomas is the new Senior PPC Account Manager.
The agency now has a team of 150 employees across the Leeds and New York offices. 
Nick Baldwin, the new Head of Sales, joins the team from TenthAvenue and has experience in retail as Head of Media Sales at Morrisons – a specialist sector for Search Laboratory.
Nick said: "Search Laboratory is a powerhouse in Leeds, representing the whole of Yorkshire with its fantastic work across multiple global brands. 
"I have big shoes to fill with my predecessor now CEO, but it is an honour and I am excited at this opportunity to help deliver great integrated digital services to brands across the world.
The new Senior PPC Account Manager Gwilym Thomas, who previously worked at Search Laboratory earlier in his career, added: "Re-joining Search Laboratory after working client-side is like coming home. I learnt a lot of my craft at this agency and it is great to be back and see some old and new faces."
The growth has been accredited to the company's innovative approach to integrated services and its new Google Marketing Platform Sales Partner status.
Chris Attewell, Search Laboratory's CEO, said: "The business has grown from strength to strength over the past 14 years, and it is a testament to our team that we are in a position to continue growing at such a rapid pace."