09 October 2017
A Week in My Life: Richard Pearson, Creative Director of BJL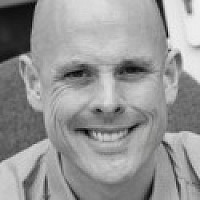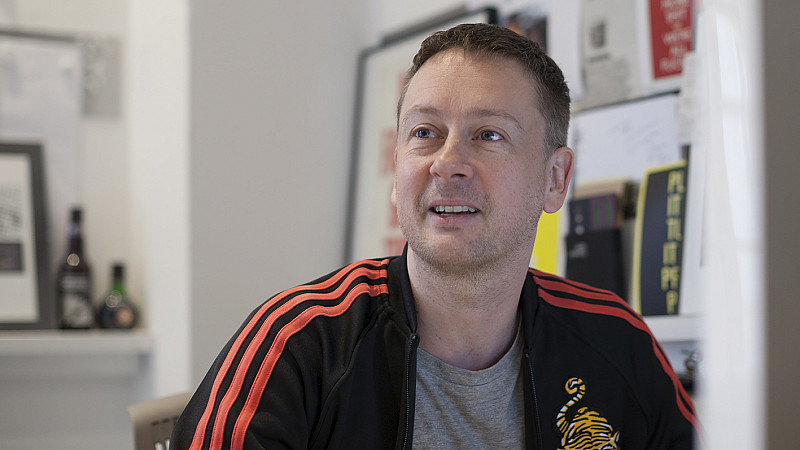 This week Richard Pearson, Creative Director of BJL, runs us through a week in his working life. To suggest another senior media or creative figure for A Week In My Life, please email david@prolificnorth.co.uk.
Monday:
As usual I wake at 5am and change into my organic Egyptian hemp sarong. After a cup of herbal Himalayan horse milk I perform an hour of Hot Yoga. Then it's a read of the FT and Buzzfeed before another half hour of Yoga (this time at regular room temperature). I find this prepares me for a full week of dream-weaving conversations with engagement partners (there's no such thing as companies and consumers anymore)…
…errr, no, not really… that seems to be how a lot of people begin their week. And while the sound of it does have some appeal, I've never quite managed it. So let's start again…
My alarm goes off at 8:27 and I've already hit snooze 3 times. After hitting snooze for the 4th time panic sets in and I get out of bed. Luckily I live 10 minutes away from work so I've still had time for a shower (great news for everyone in our Monday morning 9am, allowing everyone to concentrate fully on this week's plan).
Now fully awake, the rest the day is all about Swinton Insurance, having a catch up on how the new campaign 'Turn Nagging Doubt into nothing-to-worry about' launched two weeks ago is performing. Being a little bit, massive, nerd I'm already really happy that I got to work with Hollywood SFX maestro Robert Kurtzman on this job (I highly recommended watching 'Army of Darkness') and there's more happiness as everything's going well. That just leaves us to make sure that the next stages of the work are all as good as they can be.
Tuesday:
It's been the busiest year of pitching I can remember for a long time. It's always a lot of hard work, and a system that has its flaws, but worth it when you get the nod. Our latest new client (it's not yet announced so I'm keeping my mouth shut) is in tomorrow to talk through creative development, so today we're making sure our main campaign core is working together across all media.
This afternoon a copy of the new 'This Is The Place' book has arrived. It's a collaboration between Tony Walsh and the Manchester creative community to bring his poem to life through a series of illustrations, photographs and design. Everyone here feels really honoured to have been invited to be part of this, and the final book is amazing. The proceeds are being split equally between three Manchester charities, do check it out and buy a copy.
Last thing to do today is check in with the Festival of Marketing's Masters of Marketing awards, the festival kicks off tomorrow and we've a few people attending. Our work for Sherwin Williams, the #RonsealAdBreak, is shortlisted and a quick look at Twitter reveals we've not won this time, but as always very happy and proud to be nominated.
We've picked up 43 award nods for Sherwin Williams, mainly Ronseal, over the last four years in every category from TV to innovation, PR to integrated. Not very humble brag. I (as most creative) like an award. But I'm actually prouder of the work we produce that connects with the public. And in the case of Sherwin Williams that's definitely been the result.
Wednesday:
Today, most importantly, it's my dad's birthday so 'Happy Birthday'. Granted he'll at best see this message five days late but the thought is there. This year is also BJL's 30th. My first job as a junior art director was actually at BJL, interviewed in the office I now occupy (bit weird).
Back when I started out we'd get a brief for three posters or three press ads. Nowadays that's not good enough, three headlines might last you 3 tweets, and then what? While it's always great to create TV ads, whether it's on a beach in Barbados (I've never done that) or a retail store car park in the rain (done more times than I'd like), it's always about the main campaign core.
We need to come up with central core concepts that flex to work in any channel without that disparate marketing problem. We think of it as a hub with spokes, using our 'Brand Enemy' and 'Rally Cry' thinking to drive it all in the same direction. I'll not go on about it here, but it's on our website if you want to find out how that works.
We've used it over the last couple of years to produce work that, while not fitting within the convention agency boundaries, has been incredibly effective. We've trended at the top of Twitter for hours, caused debates in New Zealand's parliament, been slagged off by Simon Cowell, made Posh Spice 'LOL', took over a TV station's idents, designed glass and even convinced people to scratch and sniff their phone screens.
Looking forward to the next 30.
Thursday:
We have a session in BJL every week called 'Basics & Brilliance'. It's a way for everyone here to learn from everyone else. Often we hear about a recent job or training course that someone has attended.
One of our six BJL behaviours is 'Collaboration' it's the one myself and Karl (joint creative director) care most about. Our classic advertising concept teams partner with our planning, content, social, PR, design, digital and innovation experts. Meaning ideas become so much more than they could be if we were working in silos. The agency is open plan, and sometimes is as loud as a pub – particularly when Culture Club do a Thirsty Thursday night, but it means everyone can hear or see each other, and chip in on one another's briefs.
Most importantly for us, it's with our clients, we hate to think ourselves as 'the agency' we'd much rather be thought of as part of the team, which is why we act that way. And this way of thinking and working has led to some of the biggest ideas we've had. Ideas which aren't always what's expected, but which led to bigger rewards for clients, and ourselves as an agency and individually.
Friday:
Last Friday we took part in the IPA's Advertising Unlocked day. I know technically that would be 'A Last Week In My Life' but it brings up a point I wanted to finish on - hopefully getting a bit more of the diversity this industry desperately needs. That might sound a bit rich coming from a white 'now' middle-class male, however, being from a working class background in the North East and going through Uni without having to pay fees and receiving a grant I do feel very lucky to be working in this industry.
One thing that's helped was the opening of our London office in Shoreditch a couple of years ago. Today, having both offices means we have access to a host of talent from across the country. I do find it funny when I read articles about some London agencies sending research parties to the North to see what's happening in the 'sticks'. With the advantages of technology and the speed of trains our two offices work side by side on a daily basis, with them up here, some of us down there and everyone else on FaceTime.
The only problem the London guys have is there's a lot less smashed avocado available in Manchester than Shoreditch. If anyone from Greggs product development is reading, then the release of a smashed avocado pasty might help break down the North/South divide and accelerate the development of the Northern Powerhouse.
Back to this Friday, and the week finishes with a pitch catch up with the new business team. It seems like the year isn't slowing down and there's a lot of big, new and interesting opportunities on the horizon. I need to make sure that I only hit snooze on the alarm clock a couple of times on Monday morning.