24 July 2017
A Week in My Life: Andy Douse, Founder of Red Publications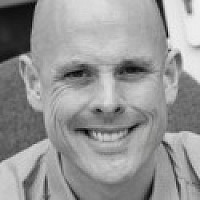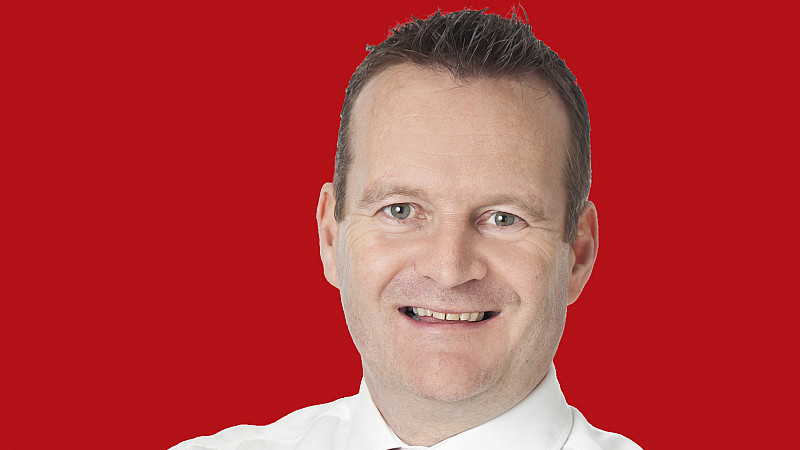 This week Andy Douse, founder/ director of Red Publications, a York-based internal communications agency, runs us through a week in his working life. To suggest another senior media or creative figure for A Week In My Life, please email david@prolificnorth.co.uk.
Monday 17 July
I get into work at 7.30am to prepare for our morning production meeting.
I love Monday mornings because our nine-strong team gets together to discuss progress of all the projects we're working on. This week's meeting is a but rushed because Lucy, our client from a major energy utility, is calling in to see me at 10am to discuss content ideas for her employee newsletter.
Just before Lucy arrives, I sign-off on our Christmas party – a roaring 20s themed fancy-dress party, which is being organised by the National Railway Museum in York. It makes me realise just how fast this year is going.
We're working on more than 40 projects this week and I'm involved in project managing some of the ones that are just getting off the ground that have tight deadlines. In particular, I'm overseeing work to create internal branding and signage for the offices of a water company in the north.
At 6pm it's time to go home and tonight I'm lacing up my trainers for a 12km run around our village, in preparation for Tough Mudder, an endurance event in Skipton where brave souls attempt a 12-mile long, muddy obstacle course. The event takes place on Sunday 29 July and I'm still not 'fighting fit'.
Tuesday 18 July
I'm excited about today because I've teamed our company with Gateshead-based Orchid Software to be an Oak partner. Oak is a cloud-based intranet that has loads of communication and collaboration tools and a suite of business applications that employees can use to do their jobs better.
Today, two members of our team are attending a training course to learn how to design and manage Oak intranets. Once we understand how this new technology works, we can use it to help drive employee engagement and transformation within organisations.
I spend the day flitting between jobs, pricing up enquiries and working on a plan to create our own Oak intranet, so that we can use it as a showpiece. I finish the day with a 10km run, which I love because it helps me sort out all the decisions I need to make in the days ahead. With a clear head, I look forward to my daughter's graduation tomorrow.
Wednesday 19 July
Today I take a day off work and celebrate my daughter's graduation. She's spent three years studying super hard to be a primary school teacher and I'm one proud dad. As she steps up to receive her degree paperwork, I confess I'm crying with pride in row JJ of the auditorium.
I spend the afternoon having lunch and celebratory beers with my wife and parents, sending photos back to my son who couldn't get the day off work because he's got a new job.
In the early evening, I walk into York city centre so that I can have my photograph taken outside the Minster. We're delighted to be sponsoring the 'writing category' of the York Culture Awards in November, so the photo is being used to support a press release that's going out tomorrow to promote the event and our involvement.
Thursday 20 July
This morning I have a meeting with a solicitor to discuss a copyright query and updates to our HR handbook.
Once back in the office, I'm chuffed to be signing off our full page advert that's appearing in Voice, the magazine for members of the Institute of Internal Communication (IoIC). Today I'm also signing a contract for Red to be a silver sponsor of the IoIC, so that we can promote a deeper understanding of internal communication and help members be the best they can be.
I have quick catch-ups with the team and take delivery of a monthly newsletter that we produce for one of our clients. The samples look great so I check with the client that they're happy with everything.
In the afternoon I attend a board meeting of the Clifton Moor Business Association. We meet in a pub because that's where we've decided to hold our annual 'summer drinks' networking event. Sadly, it's raining so we can't go outside, but the members still flood in and pack the venue inside.
I leave there at 7.30 and head home where I put in another 12km training run.
Friday 21 July
This morning starts with a production meeting to discuss our jobs. I also sit down with our head of design to make travel plans for Monday. We have an early site meeting with one of our clients in Cambridge, so I'll have to pick him up from home at about 6am.
I spend all morning preparing for Monday's meeting. We're using drone film cameras to create a health and safety induction video for our client, so I have to collate some legal paperwork, including an explanation letter for a nearby prison.
In the afternoon we've got some jobs off to print and we're in a good place, so I call time on the week and let everyone go home at 4pm.
Saturday 22 July
Today I'm woken by the heavy rain and have a hangover from the night before, so I take it easy all morning.
In the afternoon, fuelled by Alka-Seltzer and Berocca, I do my usual 12km training run around the village.  I catch up on some paperwork in my office at home and then in the evening I go into York city centre with my wife to enjoy the Great Yorkshire Fringe comedy festival. I got tickets to see Sean Kelly from Storage Wars – Sold Your Way! Very random but a great laugh and something different.