10 April 2017
A Week in My Life: John Nuttall, CEO at Well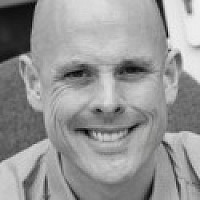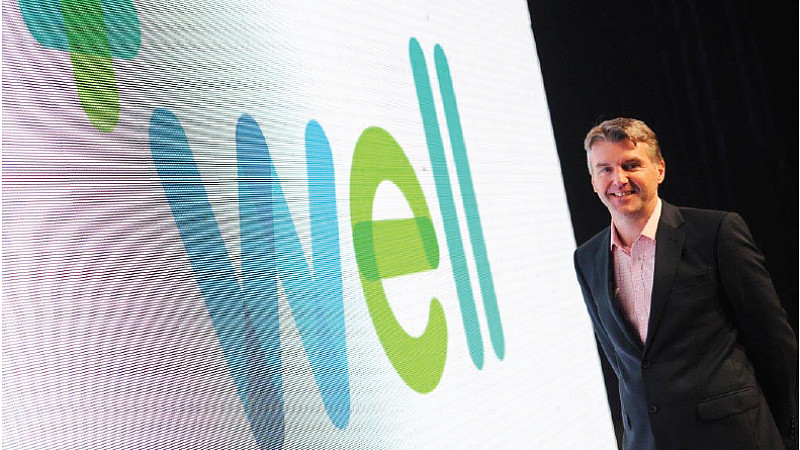 This week John Nuttall, CEO at pharmacy group Well, runs us through a week in his working life. To suggest another senior media or creative figure for A Week In My Life, please email david@prolificnorth.co.uk
Monday 3rd April
Every working day starts the same for me – up at 6am and a strong coffee before the hour-long cycle to Manchester.  The week begins with a quick sift through my urgent emails and then I head off to North London on a Virgin fast train for a meeting with our owners, the Bestway Board, to finalise the commercial strategy for our next financial year.  The Bestway Group acquired The Co-operative Group's pharmacy business in 2014, we re-branded as Well in 2015, and are now the UK's largest independent pharmacy chain.  Bestway is an extremely successful family business and they're investing in us for the long term – we share a strong ambition to drive business growth, and the Board are confident in our future together.
Tuesday 4th April
Another day of travel today – this time to Bristol for a meeting with our Head of Well, Careplus, Shiraz Khan and the team at Invatech, our exclusive technology partner.  Well Careplus is our full service offering to care homes for the medicine management of residents, and we are discussing the outcomes of the research with Cardiff University demonstrating the benefits of the system in terms of patient safety and efficiency.  This is a great result for the business and reinforces my belief that we need to embrace innovative technology to shape the future of healthcare and cope with the challenges community pharmacy are currently facing.
Wednesday 5th April
After a heavy start to the week in terms of travel, Faysal Uddin, Director of Sales and Operation for Bestway Medhub, agrees to visit me in our Manchester city centre head office.  Bestway Medhub is our B2B wholesale business that has gone from £0 - £1million profits in year one.  It's a real success story for us and we want to keep this momentum going at pace.  The meeting focused on ensuring we truly understand the needs and challenges facing our customers, the independent community pharmacist, to ensure we are doing everything we can as a business to support them.  We're also investing in building our online presence to connect with our existing and potential customers, and share our company news and industry views with them.
Thursday 6th April
I discovered some chocolate biscuits on my desk this morning – a lovely gesture from my new PA, Geraldine, but I'm very strict about being sugar-free so immediately give them away to a colleague who is more than happy to take them off my hands!
My first call is with the CEOs of the other three big players in pharmacy: Boots, Lloyds Pharmacy, and Rowlands.  We are all in dialogue to ensure that community pharmacy has a voice and a role to play in the wider NHS healthcare plans.  Our pharmacists are highly skilled experts in medication, health wellbeing, and can help to alleviate pressure on the NHS by providing health services in-store.  We are united in this quest and discuss how we can influence stakeholders on the value of pharmacies in local communities.
The afternoon is dedicated to the Customer Board.  We always put customers at the heart of everything we do as a business, and we discuss how technology can be used to improve the customer journey for a better in-store experience.  Watch this space!
Friday 7th April
I start my Friday on a teleconference with our Pharmacy Superintendent, Janice Perkins, discussing our partnership with Keele University and next steps to ensure we are leaders in pharmacist education and career progression.  With the launch of our new Expert Clinical Practice Programme earlier this month, we're giving pharmacists the knowledge and confidence to succeed in the growing number of clinical and professional roles that will emerge in the changing landscape of pharmacy.
Saturday 8th April
I'm at home today with my wife Amanda.  Our four children are all grown up but hopefully they'll pop by for some family time and a roast dinner this weekend.  The sun is shining so I'm taking the opportunity to have a long cycle, and maybe even a tandem ride with Amanda if she wants to get some exercise around the beautiful scenery of Alderley Edge before dinner.
Sunday 9th April
After a morning reading The Guardian, Telegraph and Financial Times, I take to the garden to tend to my vegetable patch.  Since my father and brother suffered a stroke, I dramatically changed my lifestyle to reduce my own risk, and that includes eating clean, upping my exercise and giving up smoking.  I feel passionately about helping to reduce the risk of stroke in our local communities too, and that was the driving force behind our first official partnership with the Stroke Association.
The week ends on a high with a trip to the ballet with Amanda to watch Alice in Wonderland, followed by an early night ready for another challenging week ahead!