03 July 2017
A Week In My Life: Andy Weir, Managing Director of Born + Raised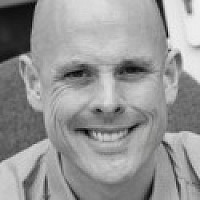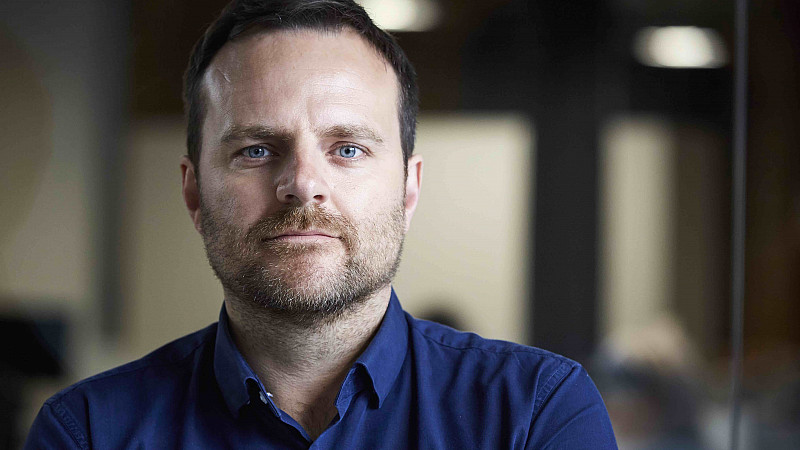 This week Andy Weir, owner and managing director of Sheffield and London agency Born + Raised, talks us through a week in his working life. To suggest another senior media or creative figure for A Week In My Life, please email david@prolificnorth.co.uk.
Monday:
Every Monday morning starts with 1-2-1 meetings with my Senior Management Team to report on their side of the business, discuss the week ahead and raise any issues. It's essential I start every week with an overview of our creative, work in progress, clients, marketing activity, sales position and cash flow. This helps inform any decisions I have to make during the week.
I leave the office with one of our Account Directors at 11am and jump on the train to Heathrow for an afternoon flight to Geneva. We're visiting a key client for our quarterly status meeting. The train journey is a perfect opportunity to catch up on any outstanding emails from the previous week and add the finishing touches to client presentations for tomorrow's meetings.
A smooth journey means we have time to meet the client for dinner in the old town, a beautiful part of the city with squares crammed with bars and restaurants – the place is bustling with life.
Tuesday:
An early start in Geneva, client meetings start at 9am where we meet the Senior Team to discuss the account and upcoming activity. The client has been through a period of change following the appointment of a new CEO last year so it's important for us to establish relationships with new stakeholders.
All goes well, then it's on to meetings with the wider team to discuss current projects and pick up new briefs. It's also the first time we've visited since we rebranded our agency in April, so there is an opportunity to run through our new proposition with anyone that missed the earlier launch meetings.
We fly back to Heathrow late afternoon and I head in to London for an overnight stay in the capital. A full day of meetings and travel means my inbox has piled up so I have plenty to catch up on when I arrive at the hotel.
Wednesday:
A large part of my role is business development, so I get to the London office in Islington at 9am to prepare for a new business meeting at 10am. We opened the London office 12 months ago and it has proved invaluable to support our London-based clients. The meeting goes well - we have been invited to pitch later in the month. This is the most recent of a series of new business meetings that have come about since our rebrand, proving that it was worth all the hard work over the past 12 months.
Later that morning I head over to Canary Wharf for another client meeting. Two of my team have joined me as we are presenting a new piece of creative. It's a key project for their global team and there's a lot riding on getting this right. But we smashed it and the work is very well received.
I get the train back up north early afternoon and head straight home to see the family. I have two young boys and I miss them enormously when I'm away. Grabbing a bit extra family time is hugely important and today, a real bonus. My wife Yvette is Head of Design at Born + Raised so the business is a big part of our life. The boys are typically noisy and boisterous so it's an opportunity for Yvette to get a bit of rest as I get wrestled to the floor by them!
Thursday:
I kick off the day meeting with Bew, my business partner and our Creative Director. Bew, Yvette and I set the business up in 2010 and have since grown it to 28 people. We discuss the week's activity so far and the new opportunities. But the main focus of our conversation is to put the finishing touches to the presentation we are delivering to the team tomorrow. We have recently signed off our business plan for the year ahead so we are sharing that with the team, along with our new vision for the business.
In the afternoon I have a marketing meeting to discuss current activity and upcoming campaigns. We've recently appointed a Marketing Manager to raise the profile of Born + Raised and grow our client base. This a big investment and key initiative this year in order to continue to take our business to the next level.
Finally, I have a meeting with our Operations Director Joanne. Joanne heads up operations, finance and the people side of the business so is invaluable to me, particularly when I'm out of the office for most of the week. We add the finishing touches to plans for tomorrow and I head home pretty much on time for more quality time with the family.
Friday:
We meet the team for breakfast in the office first thing. Bacon butties and more hipster options involving avocado are the order of the day as we kick off our vision presentation. We have a fantastic team, so it's imperative to keep them informed and involved in our plans and the direction of our business.
The rebrand has not simply been a cosmetic change, it has been the catalyst for lots of improvements in the way we work across the business. Our new proposition, Challenging Thinking, has given us renewed focus on what we do and where we add most value, so this agency-wide meeting is the perfect opportunity to reinforce those alongside the business plan and objectives for the year ahead.
The afternoon feels different and even more positive than usual. Some great feedback from the team makes me feel excited about what the future holds and ultimately, that I have a great set of people on board to make it happen.
Further to the work we presented earlier in the week we get some great news at the end of day, so that's full steam ahead. We have a beer in the office, then head out for drinks and a curry after work to welcome three of our new starters to the team.