12 December 2016
A Week In My Life: Helen Duncan, MD of FIG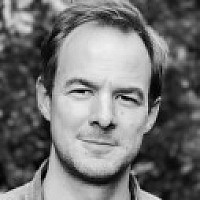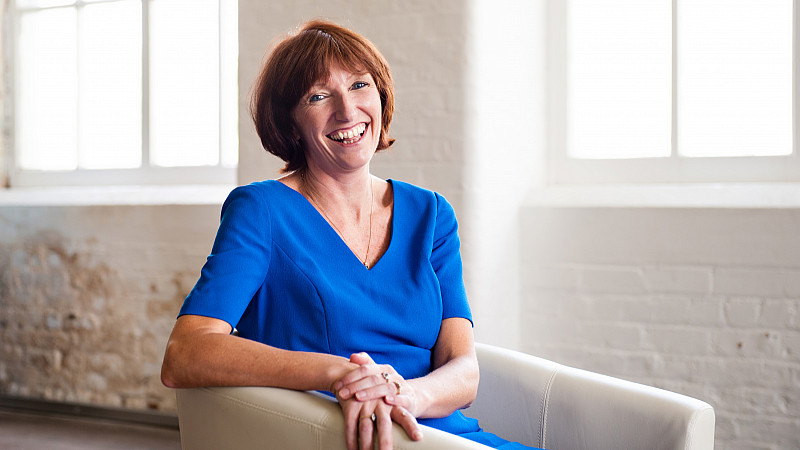 This week Helen Duncan, managing director of Glossop-based FIG, runs us through a week in her working life. To suggest another senior media or creative figure to feature in A Week In My Life, please email david@prolificnorth.co.uk
Monday 5th December
I usually get into the office before 8 as I like to use the peace and quiet to prepare for my day and clear my inbox. As it's the first Monday of the month we have a full team meeting, which is essentially a show and tell – an opportunity for people to showcase what they have been working on or to share something that they've found inspirational. I also read out the month's accolades from clients and thank yous from colleagues, and award the prize for the Figster who has the most stickers on our values chart. It's all a bit of fun but reinforces our values and the way we work.
We have to vacate the board room fairly sharpish as Account Director Tom has one of his marketing partner clients in for their quarterly review, planning out the marketing activities for the next three months.
Then it's on to our usual Monday operational meeting where all the team leaders get together to discuss and schedule the workload for the week. It looks like there's lots of current projects on the go in the design studio this week, but it is the web guys who could be really busy as many of their projects that have been waiting for client information have all come in at the same time.
Tuesday 6th December
I'm at a ladies networking group this morning, run by a group of well-known solicitors. As it's the December meeting we've all been invited to set up a stand to showcase our products and services and during the morning we are inspired to change our thinking in an interactive session run by a business coach.
My diary's clear of meetings this afternoon so I crack on giving FIG's Training Academy some attention. Having just finished staff appraisals in November we've identified personal development areas and skill sets in the business where we need to be advancing our knowledge to keep up to date with our fast paced industry sector. Each member of staff has chosen a specific topic to champion and they will get training during the year and it will be their responsibility to up skill the rest of the team with in-house workshops and shared learning.
Wednesday 7th December
My morning is spent working with the Sales Director going through prospects and ensuring we've followed up all our recent quotations and proposals. I also spend some time approving a targeted emailshot that's going out to our database of food and drink contacts.
One of those prospects is coming into the office tomorrow with all their key decision makers to kick start their marketing partner programme with us. Our marketing partner programme is something we started back in 2010 and it's been instrumental in our own growth but has produced some fantastic results with our clients. Essentially it is a retained relationship but we become a client's outsourced marketing department and it works best when we become partners with our client, trusted to do the right thing and spend their marketing budget in the right way to get results.
I leave work a couple of hours early today to meet my 16 year old daughter in Manchester to do some Christmas shopping. I've never been a keen shopper but it will be good to spend a few hours with my daughter.
Thursday 8th December
I'm in early as we've got the accountant in first thing so I meet up with Lorraine, our office manager who looks after our finances, to update me before our accountant comes in. Our year end is 31st December so there'll be more to discuss than usual. It's been a challenging quarter for many of our clients with lots of moves and changes but the first quarter next year is looking exceptionally busy.
A Week In My Life: Ginette Unsworth, interim Head of Communications for Lancashire County CouncilMid-morning we welcome our new clients to Glossop. They've travelled over from Poynton. We've been to their premises but it is always useful for new clients to come here to meet the team that will be working on their projects. Also, it is good for business owners to get out of their own environment so they are less distracted. We work through lunch and it's a long, satisfying meeting. It's so exciting getting to know and understand a new business. I find the whole process enthralling, finding out about their experiences to date and what their future plans are and how we can help them to achieve those goals.
Friday 9th December
We have a long standing client in this morning who has come in to meet our Technical Lead and our Sales Director for a briefing session for his new ecommerce website. Other than that meeting it's actually a bit quiet at FIG HQ today as there's a few of the team on days off. But there is a real sense of fun as we're participating in Elf day and raising money for Dementia. We already have a resident Glossop Elf in the office otherwise known as developer Pete who has been running 10k every day throughout the streets of Glossop to raise money for the charity Mesothelioma UK.
I'm able to start pulling together the proposal for the ecommerce website from this morning's meeting which will give us a head start for getting it out to the client on Monday in a timely manner. There's then time to catch up with the client services team. We've got one of our Account Managers leaving next week on maternity leave so there's been lots of discussions and hand overs within the team so that we manage this transition smoothly for our clients. But before we know it, it's 5pm and we're off to the pub for our Friday drink, which has become a bit of a ritual, first round on us. It's been a good, productive week but it's definitely starting to feel a lot like Christmas!