25 September 2017
A Week in My Life: Suzanne Watson, MD of Approach PR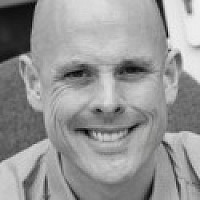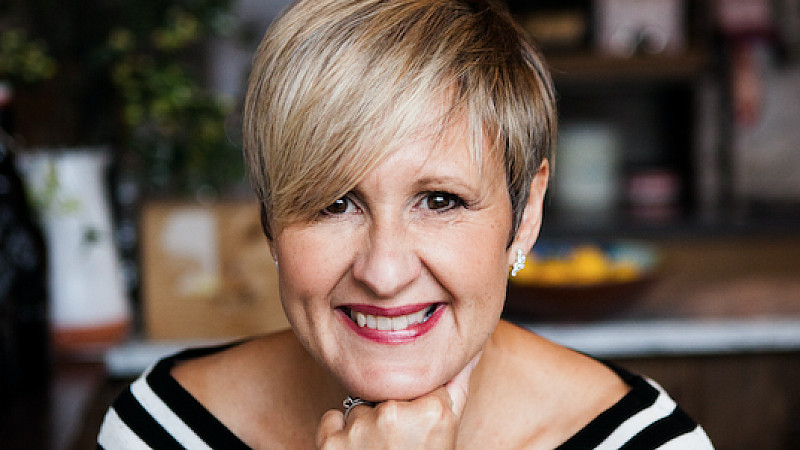 This week Suzanne Watson, Managing Director of Approach PR and vice president of Bradford Chamber, runs us through a week in her working life. To suggest another senior media or creative figure for A Week In My Life, please email david@prolificnorth.co.uk.
Monday 18th September
It's an early start on a Monday as I like to get geared up for the week ahead. The kids are now 17 and 14 so get themselves off to school. Gone are the days when I have late starts because of the school drop off. But that sort of flexibility is exactly why I set up in business 16 years ago.
Mondays and Wednesdays are our team 'spring' days where we wheel away from our desks and talk through work loads, client activity and ideas. We keep it fast paced to push the energy levels up and as always, it's laden with really good humour – a good start to a Monday morning.
A conference call with a new client gives us a trade PR brief and I set to work writing about blasting technology, 3D printing and controlled finishing stations. I don't write as much as I'd like to these days so relish the challenge of getting my teeth into the complexities of a client business and making it understandable for a wider audience.
This afternoon I'm at a meeting of the Bradford Producer City Board as part of my role as Vice President of Bradford Chamber of Commerce. We're creating an industrial strategy for the city – it's a place I love and which has nurtured me through childhood and my life as a business owner so I'm only too happy to play my part in shaping its future.
Tuesday 19th September
After a power hour in the office answering emails and teeing up the team, it's straight into the car for an hour's drive to a new business meeting. This time it's motors and gear boxes. This job gives you a window into so many different industries!
I'm writing a photo brief this afternoon for a project I'm undertaking for a local neighbourhood charity. Every member of staff has been given 16 hours of office time to commit to a charity of their choice to mark our 16th anniversary in business. Mine is about creating a powerful argument for a funding application.
My Vice President role has prompted a surge of interest from local business people who are interested in knowing how I can support their cause. Today I heard from the chairman of the Bradford Club, a 100-year institution in the city, established when it was the centre of the worldwide wool textile industry and supported by the might wool barons. It's another diamond in Bradford's rich heritage and again, something I'm keen to support.
This evening I'm meeting a former colleague who joined us for her year's PR student placement and went on to become a fully-fledged account executive. She left us in 2009 to relocate – I love that so many of the Approach 'alumini' want to stay in touch. Most are now really good friends.
Wednesday 20th September
Today starts with a client in for a conference call with its major charity partner, so the coffee is on and the place is buzzing with everyone ready for the meet and greet! It's a really productive meeting and kickstarts an exciting period of UK-wide media activity.
The rest of the morning is a blur of client phone calls and a scheduled call with a clinical psychologist who's presentation I'm chairing in front of 200 people at Saturday's eczema information day, held during the National Eczema Society's awareness week. I'm a trustee of the charity after living with eczema for 30 years and having a son who suffers chronically from the condition. The psychologist will be talking about managing the stress around eczema and breaking the itch-scratch cycle, something I've had brutal experience of. We talk through the format, anticipated questions and conclude we're both really looking forward to being involved in that chapter of the day.
Then it's onto more VP duties – this afternoon it's a meeting with Bradford Chamber's president and representatives from Bradford Pathways, a careers framework to boost partnerships between education and business. It's fascinating stuff as through the Chamber, I'm keen to do my part to encourage collaboration between enterprise and education to develop employability and skills in local school children.
Thursday 21st September
A booster catch-up with the team this morning before two of the crew head out to deliver Linkedin training. For me it's more client copywriting, approving our latest social media videos, preparing invoice numbers and – very importantly - paying the wages.
We're talking expansion, leases and office developments this afternoon with our property agents. It's exciting times as we've been in our offices in the heart of Ilkley (above the legendary café tea rooms, 'Bettys'), since 2012. I can't quite believe where the time has gone but the growing team means a few tweaks are needed to our characterful 'home'.
This evening I'm switching to my role as Governor of Bradford Grammar School and heading to the city's historic Cartwright Hall for a school-organised VIP event to celebrate David Hockney's 80th birthday with a private viewing of his dedicated gallery.
The artist was born in Bradford and received a scholarship to attend Bradford Grammar in 1948. He's considered the best living painter in the world and the evening is attended by council leaders, local dignitaries and former pupils including 1988 gold medal Olympic swimmer Adrian Moorhouse MBE.
Friday 22nd September
An early train to Newcastle marks the start of an eagerly anticipated day! I'm heading to Newcastle for the regional finals of the Forward Ladies Women In Business Awards after Approach was shortlisted in the Emerging SME category. I've decided to take my mum – we lost my dad a year ago so it's a good opportunity to celebrate the nomination together. My dad was incredibly supportive throughout these 16 years in business so it's a fitting event for raising a glass to him.
It wasn't a win on the day but the time out of the business, the networking and the quality time together was worth every bit of the journey. I'm a big believer in entering awards that reward the team, the individuals and recognise the work we do. To be shortlisted amongst such fantastic businesses in such a prestigious competition is a great accolade– now it's onto our industry awards in November where we're shortlisted for a further three.
Saturday 23rd September
The Watson family is on the road at 6.45am, starting the four-hour journey from Ilkley to Oxford for the National Eczema Society AGM and information day. As trustee, I've the AGM to attend while the family help out on the t-shirt stand. After the meeting, my son Ben joins me in talking to the consultants, product suppliers and fellow eczema sufferers to get a few more tips ourselves.
Then it's onto chairing the presentation from Clinical Psychologist Helen Mortimer, who talks the 200 attendees through stress management techniques for managing this chronic skin condition. Questions asked range from 'does stress cause eczema' to 'how do I support my bullied child at school'.
It's an emotive session and one that was invaluable to everyone in the room. As my first taste of chairing a meeting of that magnitude, it's one I'm delighted to have under my belt and an experience that will certainly help in my developing role in the regional business community.
Sunday 24th September
My nephew's birthday and after the long drive back up from Oxford we enjoy some much needed family time gathered around my brother's pizza oven with a few beers and a lot of laughs in the unexpected 'Indian summer' late September evening.
Finally, bed at 11, ready for it all to start again tomorrow.