01 March 2016
The Prolific North Top 50 Digital Agencies 2016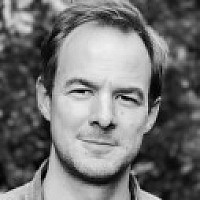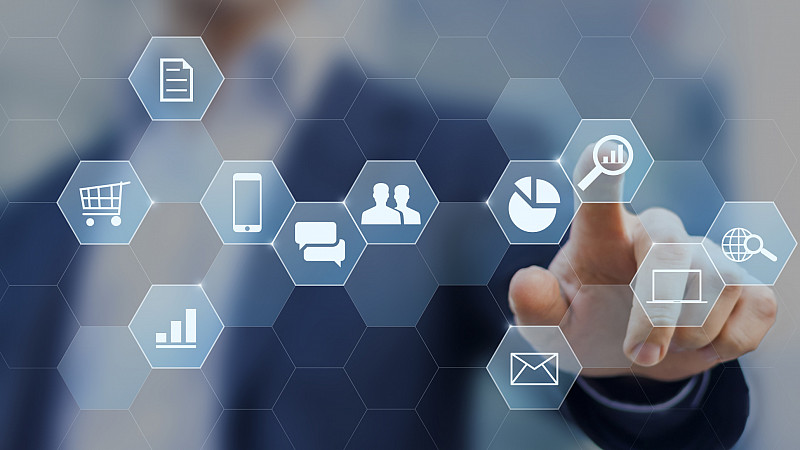 Today we unveil the 2016 edition of the Prolific North Top 50 Digital Agencies, the definitive listing of the North's largest digital agencies spanning SEO and PPC, web, content, mobile and e-commerce.
The Top 50 Digital Agencies initiative complements other ground-breaking Prolific North research features including the Top 50 PR Agencies, the Top 50 Integrated Agencies and the Top 100 Brands.
And the ranking is now firmly established across the North's marketing services community as the yardstick for the digital sector.
Prolific North would like to thank our headline partners for this initiative, search marketing agency Click Consult and hosting company Melbourne, as well as Google and Mustard Research.
Melbourne will also be hosting a reception event in partnership with Prolific North for the winners, the agencies who took part in the research and those working in the creative and digital sectors.
It's on Thursday 26th May, from 5.45pm, and will be hosted at Melbourne's office. Details of how to register can be found here.
Research methodology
Working together with Mustard Research, one of the UK's leading independent research companies, and the financial reporting company fame BVD, we looked at the accounts of over 150 digital agencies which are either based in or have offices in the North, and we also asked the agencies themselves for supplementary financial and related data.
The initial long list was ultimately whittled down to the final 50 in this ranking.
Agencies were not offered the option to be included or not.
Prolific North and Mustard would like to thank all the agencies concerned, whether ultimately included or not, for their time and effort in helping us to compile this unique compilation and we look forward to new agency names joining the ranking next year.
In order to secure the full and transparent co-operation of all the participants – not just those where we were able to secure full financial data – we agreed with those agencies filing abbreviated accounts that we would not disclose the financials of any company in the compilation. This allowed these agencies to submit to us accurate information about sales and profits but also enabled them to retain a degree of privacy about their financial affairs.
The algorithm employed by Mustard is weighted on turnover, balance sheet and/or shareholder funds, ptp, growth over the past two years and headcount. Our information is not assessed over a given calendar year or period but simply reflects each company's latest filed information. This does mean of course that an agency's size and financial performance effectively take precedence over other factors such as expertise or specialisation.
Summary
Yorkshire agencies once again dominate the higher realms of the ranking - but this time the dominance is even more pronounced.
Seven of the top 10 agencies are based in the county, with the number one spot reclaimed from last year's winners Amaze by Stickyeyes.
Amaze still manages a highly creditable second place, but its only other Mancunian native to feature in the first 10 places is Lakestar McCann, at number 10.
Visualsoft, from Stockton-on-Tees, come in at number five but the rest of the top 10 is made up of solid Yorkshire granite: Epiphany, twentysix, CDS Digital, Web Marketing Group, Summit Media and Search Laboratory.
Manchester agencies do put on a better performance in the top 50 as a whole, with 16 agencies calling the city their primary home, compared with Leeds (10), Newcastle (6) and Liverpool (3).

The Prolific North Top 50 Digital Agencies 2016
in association with Click Consult and Melbourne
| # | Company Name | North of England office locations | Headcount in North | Clients 2016 |
| --- | --- | --- | --- | --- |
| 1 | Stickyeyes | Leeds | 108 | Hertz, Staples, GlaxoSmithKline (GSK), Ladbrokes, Leeds Building Society |
| 2 | Amaze | Manchester, Liverpool | 200 | Emirates, Lexus, Unilever, Toyota, The Co-operative Group |
| 3 | Epiphany | Leeds | 170 | Pets At Home, Virgin Holidays, Q Hotels, Ann Summers and Carole Nash |
| 4 | twentysix | Leeds | 121 | London Stock Exchange Group, P&G Wella , BrightHouse, NHSBT, Aggregates Industries |
| 5 | Visualsoft | Stockton-on-Tees | 203 | Gola, Mitre, Big Dug, Boxfresh, Canterbury |
| 6 | CDS Digital | Leeds | 73 | Transport for London, Metropolitan Police, Cabinet Office, Aberdeen Asset Management, National Rail Enquiries |
| 7 | WMG | Harrogate | 84 | TNT, sk:n, House Network, FX Pro, Skate Hut |
| 8 | Summit | Willerby | 102 | Argos, Carpetright, Peugeot, Reckitt Benckiser, Homebase |
| 9 | Search Laboratory | Leeds | 140 | Viking (Office Depot), Superdry, O2, SkyBet, Hootsuite |
| 10 | Lakestar McCann | Manchester | 56 | Halfords, Kuoni, Navman Wireless |
| 11 | Latitude Digital Marketing | Warrington | 92 | BT, Post Office, Haven, Autotrader, MarkaVIP |
| 12 | Code Computerlove | Manchester | 80 | Hillarys, Brother, Amnesty, NUS, HMV |
| 13 | CTI Digital | Manchester | 60 | British Council, Great Ormond Street Hospital, Greater London Authority and Gatwick Airport |
| 14 | Click Consult | Cheshire | 68 | Oxfam, Netflights, Virgin, Chill.ie, Etyres, ABTA, Lloyds Pharmacy |
| 15 | Building Blocks | Manchester | 55 | Imperial Tobacco Group, Guinness World Records, Kaspersky, Guardian Industries, Yara International |
| 16 | Fat Media | Lancaster | 90 | n/a |
| 17 | Rippleffect | Liverpool, Manchester | 77 | Aldermore, Arsenal FC, Aston Villa FC, Everyman & Playhouse, Everton FC, Liverpool FC, UK Sport, Visit Guernsey, Visit Lincolnshire |
| 18 | Branded3 | Leeds | 64 | Ladbrokes, Vue Entertainment, Virgin Holidays, First Direct, Travelex |
| 19 | ActiveWin | Manchester | 80 | Betable, Moneyplus, Betfred, Kerching, Tote |
| 20 | Think | Newcastle | 69 | n/a |
| 21 | Axonn Media | Manchester | 65 | Western Union, Monarch Airlines, Hatstand, The Holiday Place, Heyland & Whittle |
| 22 | EMS Internet Ltd | Warrington | 68 | Reebok, St Helens, Stagecoach, Fletcher Stewart, Windy Arbour |
| 23 | Delete Agency  | Leeds | 26 | Expedia, Carluccio's, Leeds Beckett University, Unibet, Safestore |
| 24 | Degree 53 | Manchester | 53 | The Co-operative Bank, Betfred, Sofaworks, GB Group, GL Assessment |
| 25 | Leighton | Durham | 80 | British Airways, Foundation of Light, Home Group, Ambassador Theatre Group |
| 26 | Sigma Consulting Solutions | Macclesfield | 43 | Astra Zeneca, Sport England, InterContinental Hotels Group (IHG), Gazprom |
| 27 | Webtise (acquired Apposing post year end) | Wirral | 67 | Sony Playstation, McDonalds, iCandy, Jaguar/Land Rover, Skipton Building Society |
| 28 | Mando | Liverpool | 40 | Northumbrian Water Group, United Utilities, Robinsons Brewery, Talk Talk Business, Pets at Home |
| 29 | Mediaworks | Newcastle | 62 | n/a |
| 30 | Apadmi | Manchester | 60 | BBC, the NHS, the Guardian, Jaguar Land Rover, General Medical Council |
| 31 | RE:Systems | Bakewell, Manchester | 36 | n/a |
| 32 | ICS-digital  | Leeds | 30 | Betfair, Oddschecker, Pokerstars, JUST EAT, Stream Live |
| 33 | Enigma Interactive | Newcastle | 33 | Northern Powergrid, BBC, Leeds Museums and Galleries, RSPCA, The Open University |
| 34 | Digital Next | Manchester | 34 | Euro Car Parts, Forever Unique, Unipart, Costcutter, Robinsons Equestrian |
| 35 | Clicky Media | Chester | 32 | NHS, Darwin Escapes, Massey Ferguson, Tabor Group, Travis Perkins |
| 36 | Orange Bus | Newcastle | 62 | HMRC, Joules, Pearson, Argon, NHS |
| 37 | Prodo Digital | Chester | 49 | Royal Bank of Scotland, We Buy Any Car, Foxtons, Olympic Holidays, Guinness Homes |
| 38 | RO Eye | Manchester | 17 | eBay, Coral, Best Western, Auto Trader, Harveys |
| 39 | The Neighbourhood | Manchester | 30 | Heston Blumenthal, JD Sports, Commercial Estates Group, Land Securities, Candy & Candy |
| 40 | Silverbean | Newcastle | 42 | Flybe, ATG Tickets, Berghaus, ScS, Formica |
| 41 | Cube3 | Manchester | 33 | Revolution Bars, Cash Generator, Deckers Hospitality Group, Rohan, UK Fast |
| 42 | theEword | Manchester | 31 | Atkins International, Merlin Entertainments, Manchester Metropolitan University, Pure Leisure Group and Student Housing Company |
| 43 | Return on Digital | Manchester | 32 | Vertbaudet, Public Desire, My Memory, Liverpool JMU, London Luton Airport |
| 44 | Venn Digital | Wilmslow | 45 | Rekorderlig, Bahco, Capita, JW Lees, LWC Drinks |
| 45 | SearchQuest Europe | Lancaster | 44 | CityBlock, European Springs, TileMart, Continental UFH, DHI Manchester |
| 46 | Engage Interactive | Leeds | 25 | Whitbread, Yorkshire Tea, Leeds Building Society, Rosemary Conley, Jet2 |
| 47 | New Mind | Liverpool | 30 | Visit Scotland, Visit Telemark, Visit Portsmouth, Visit Chester, Visit Lillehammer |
| 48 | Shout Digital | Newcastle | 25 | Viewpoint Construction Software, North, Nova International, NCFE, P&G |
| 49 | I-COM | Manchester | 36 | JMW, King of Servers, Sellick Partnership, Brand Attic, Cobra Electronics, Christy Towels |
| 50 | Enjoy Digital | Leeds | 30 | CostCutter Supermarkets, Manheim, Bank of Ireland, Care UK, Randstad |
STOP PRESS: Orange Bus acquired by Capita - 22 March 2016
STOP PRESS: Rippleffect acquired by Idox plc - August 2016
STOP PRESS: Summit acquired by TCC Global - September 2016
STOP PRESS: Stickyeyes acquired by IPG Mediabrands
STOP PRESS: Code Computerlove acquired by MediaCom North - December 2016
See our other research tables:
The Prolific North Top 50 PR Agencies
The Prolific North Top 50 Integrated Agencies
The Prolific North Top 100 Brands
The Prolific Northerners Top 100