03 July 2014
Fishawack prepares for more acquisitions with 7 figure finance package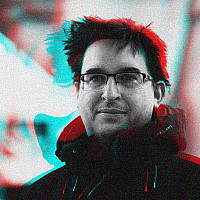 Fishawack in Knutsford could be on the verge of further acquisitions, having secured a new 7-figure funding arrangement with Yorkshire Bank.
The medical communications group has already added 3 international agencies to its ranks, but may be preparing for further moves through its "buy and build" business strategy.
"Fishawack is the perfect example of an innovative and market-leading North West business which is expanding rapidly both at home and abroad," said Owen Malton, head of corporate banking for Yorkshire Bank in the North West.
"By expanding the services available and markets in which they operate, the Fishawack management team is creating and exploiting its own growth opportunities as market conditions become more favourable. This new funding will allow them to explore more opportunities and continue on their buy and build strategy."
The Group is backed by Growth Capital Partners, the private equity firm which supported a management buy-out of Fishawack in February last year. Since then it's grown from 120 staff to more than 200, across offices in the UK, USA and Switzerland.