About Venn Digital
Digital is fast and tough. But so are we.  
We understand the complex, changing world we work in, and do everything we can to make succeeding within it simpler.
From our people to our products and processes, everything at Venn is pointed in this direction.  
Business results from creative minds has been our message and mantra since day one, and it's true to this day.
We're obsessed with return on investment and ensuring we have the right setup to deliver it.
Venn have been impressive partners to work with on the Return Your Beer project in tackling an unprecedented challenge facing the UK beer industry following the Government's decision to close the on-trade. They instantly 'got' the brief, evolved with it as we all got to grips with the numerous complexities that emerged, and showed real creativity and solution focussed thinking. Engaging with many members of their team throughout as the project grew, they all shared the same characteristics of can-do attitude and focus on delivery (and hid very well the fact that this was a beast that we all under-estimated at the outset!) Working with Venn has allowed brewers of all sizes across the industry to unite behind a common platform to solve the same problem for customers.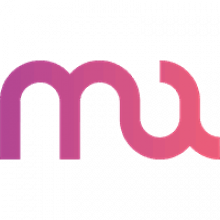 I think we've created a fantastic website and a brand that truly resonates with us. It's all to do with the effort from the Venn team, always being willing to hear what we have to say. Being me on my own was daunting, but Venn was so supportive and the organisation was outstanding.

The team took their time to understand our brand and what we wanted to achieve. Working closely together, we targeted areas needing improvements and devised a strategy to drive business and online awareness. We have seen a significant increase in website traffic, enquiries and sales. I would recommend the team to any business looking to drive their brand message and online visibility.
News and Features Related to Venn Digital