About RMS
RMS is a creative communications agency full of talented and lovely people who help ambitious businesses and brands prosper and flourish by delivering fresh ideas and game-changing marketing activity.
RMS consistently delivered exceptional results over many years and allowed us to grow and raise our profile dramatically, at an important time in our business. They are really unique in their approach, style and above all 'personality' - something that everybody wants from a PR company.   Just meet Ruth and the team and you'll understand what it is difficult to put in words. 
Meet the Team:
Alastair Fallon
Head of Development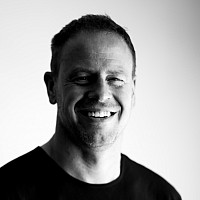 Alex Worthington
Social Media Manager
Andrew Avery
Creative Director
Jenny Maddock
Head of Digital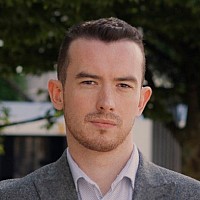 Mike Kirwan
Managing Director
Neil Watts
Account Director (B2B)
Rachel Leamon
Account Director (consumer)
Victoria Richardson
Director
RMS is by far the best marketing company I have ever worked with! I love working with them and I'm really grateful for all the hard work and efforts the team have put in to helping us here at UHY!  If you're looking to make your business stand out, look great, boost sales and improve profits, then I would urge you to contact the amazing team at RMS! 
We appointed RMS at the start of 2018 for PR and design, and subsequently extended our brief to include digital marketing, too. Their work has always been amazing quality and they have adapted to our company's tone of voice and niche industrial requirements really well.  The team are approachable and happy to go out of their way to ensure everything is as required, even when presented with what are often challenging, technical briefs. 
Appointing an agency outside London was a big decision for us.  In fact, we took out no less than ten references on RMS.  All were glowing.  Our sector is highly regulated and our reputation is extremely important.  RMS has never failed to give us the best advice and we recommend them to all our portfolio companies.  
Time and again, RMS deliver campaigns that are creative, capture consumers' imagination and deliver exceptional commercial results for us.  Since we first appointed them in 2010, they have never got complacent and always surprise and delight us with their ideas.  The number of awards we have won for our marketing campaigns is a testimony to the quality of their work.
RMS demonstrates a thorough understanding of our communications objectives and always present excellent ideas and creative work.  They have a 'can-do' attitude and are clearly passionate about making a real difference to our business. 
I've worked with RMS on a number of digital and offline creative projects for over three years (including three websites, numerous brochures, exhibition materials and other marketing assets) and couldn't recommend the team highly enough. They are friendly and approachable; understand the brief and the brand; communicate well; deliver on time; and, most importantly, produce really good quality, eye-catching stuff!
At RMS they clearly do what they love and love what they do. A fantastic team of people who have assisted us with numerous different marketing campaigns. We would have no hesitation in recommending RMS. 
RMS have certainly lived up to and surpassed the glowing references we received when going through the process of changing agencies some years ago. The whole team is enthusiastic, creative and very proactive in their approach. Their web design team project managed our new website with exceptional skill and imagination, delivering it to on deadline and on budget, while the PR and digital teams constantly deliver great results.
We appointed RMS to help create and launch the Manchester Legal Awards in 2008 and have continued to work with them ever since. They take care of all the design, PR, advertising, web and social media for our event and as the length of our relationship will attest, we are beyond happy and satisfied with them.  They understand the legal profession extremely well and have certainly helped to make the Manchester Legal Awards stand out from the crowd. They are professional, friendly, efficient and great to work with.  Their ideas and concepts are incredible and we couldn't recommend them highly enough!  I am always happy to refer contacts and members to them, safe in the knowledge that they will be really well looked after and catered for.  
An excellent agency.  Highly skilled in all aspects of marketing from PR to websites to digital to social media. RMS is a long standing partner of ours and we consider them to be more of an extension of our business rather than an outside agency. Lovely, fun people to work with, who are fast-paced and dynamic in their approach to our business. Highly recommended!!  Professional service with a very big smile, too.  We cannot recommend Ruth and her team highly enough.  
News and Features Related to RMS