About LOCALiQ
As part of Newsquest Media Group, the UK's leading local publisher, LOCALiQ gives you access to a network of 200+ trusted news brands, both in print and online, an award-winning events division, recruitment platforms and a wide range of multimedia marketing solutions.    
LOCALiQ is one of the UK's fastest growing digital marketing agencies, we combine our best in class marketing technology, and the data insights this provides, with our huge audience reach.
We can help our customers grow, and take their business to the next level.
Meet the Team:
Nick Ashwood
Managing Director
Richard Harmer
National Sales Director
Bethany Crowe
Client Services Director
Paul Cooper
Premium Accounts Director
Jeff Mason
Business Systems Director
Daniel Wavell
Technical Services Director
David Jones
Marketing Manager
We have been really pleased with the consultancy and campaign results to date. Newsquest/LOCCALiQ has delivered a huge volume of leads and built in further mechanisms to help convert them into event attendees which has really helped us to hit our company targets this year.
I would like to put on record my appreciation of the work undertaken by Sadie and Julie. We are really seeing the benefits of the campaign. Clicks are being translated into leads, impressions are increasing from mobile devices and we now hold a majority impression share on Google. The team have really helped increase our brand visibility, reaching new and highly targeted audiences. 
Using the LOCALiQ team to run our online campaign was without question the best option for us to use. From the first meeting the team totally got what we were about and knew how best to convey that to potential customers. From the first ideas to going live was all dealt with quickly and professionally. The campaign is now a major role in the growth and exposure of our business and brand.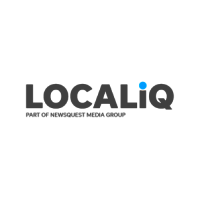 A Guide to Guest Blogging
Whilst technology has advanced allowing for vlogs to be a newer, more visual source of sharing thoughts and information, written blogs are still popular among many audiences.
News and Features Related to LOCALiQ