About Glorious Creative
Seamlessly blending strategy and creativity to create compelling brand propositions & stories.    
Glorious Creative is an independent, award-winning branding and design agency based in Manchester's thriving Northern Quarter. Since establishing the agency in 2002, we have been immersed in all things brand, from creation, re-positioning and re-imagining, to implementing, developing and managing.    
At Glorious, everything we do starts with the brand. Initially, it may take the form of a workshop or simply listening hard to the brand back story – it's whatever it takes to make sure the brand vision, mission and positioning are in place. We ensure the strategic thinking is robust and truly reflects the ambition of the organisations we work with.    
Once we've gained a comprehensive understanding of the business and the market it occupies, we collaborate closely with clients to communicate the brand consistently and coherently across channels, connecting it with its core audiences and utilising a range of services to take your brand wherever you want it to go.    
We believe in process and over the years have refined and perfected our working method and approach to ensure efficient and effective project outcomes. When founded in 2002 by experienced designers Mark Ross and Tom Shaughnessy, the agency adopted two guiding principles: Ensure the designer remains at the core of the process, in order to safeguard the lines of communication. Allow the client to have direct and frequent access to the creative team, thereby encouraging genuine collaboration that results in the nurturing of a meaningful working relationship.    
This working method provides the perfect platform from which to produce highly creative and commercially effective work, without the need for account handlers or design managers. Work that clients and our creatives can be equally proud of.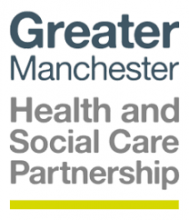 Greater Manchester Health and Social Care Partnership (Suicide Prevention Campaign)
Glorious Creative showed a high level of insight, clearly demonstrating how much research they had undertook to understand the brief. They are particularly accommodating and flexible, making sure we delivered the campaign within an extremely tight deadline.  As a result, our campaign has out-performed any other campaign we have launched on social media, yet was delivered on the smallest budget.  
Meet the Team: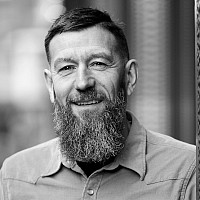 Mark Ross
Managing & Creative Director
Tom Shaughnessy
Design Director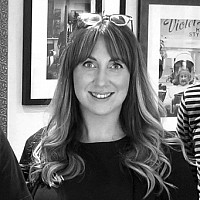 Dalia Jaffar
Marketing and PR Director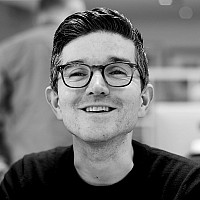 Nick Plant
Senior Designer
Chris McMahon
Senior Designer

Working with Glorious has been great and far exceeded my expectations, but the stand-out for me was their commitment to get it right. We got the kind of commitment that would only be expected from our own staff, Tom and the team were totally committed to our vision and it showed in the end results. Our approach is to partner with our consultants for the long-term and Glorious will be part of our future. The input and craft that the Glorious team brought to our re-branding was exceptional and went beyond the original brief.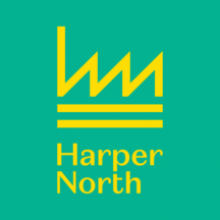 Glorious understood us immediately – they brought fresh ideas, creative energy, authenticity and flexibility to the project. We have already had a huge amount of positive feedback on the new logo, which we believe both roots us in the region and positions us as future-focussed. We've had a great rapport with the team at Glorious and look forward to continuing our working relationship with them as part of our collaboration with talent across the North.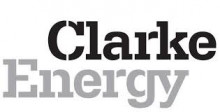 We selected Glorious to support us in the rebranding of our multinational operations following a rigorous tender process. They impressed us with their understanding of strategic considerations related to branding and their design concepts. The website, company vans, work wear and signage look great, and we continue to receive compliments about them. I can wholeheartedly recommend the Glorious team as a great set of people to work with.  

It has been a pleasure working with the Glorious Creative team on the relaunch of our brand. Their skilled and meticulous approach was a refreshing experience, positioning the brand to reflect its global ambitions. The project has been delivered with upmost professionalism, care and attention. We are very pleased with the end results, both from a functional and visual perspective – the website reflects the brand perfectly.   

We came upon Glorious after experiencing first-hand the cliché of poor service and poor output from bigger, more celebrated agencies. Working with Glorious has confirmed that reputations and size count for nothing. Quality is all that matters and that's what we get in every respect. Work is always of the highest calibre and they've helped us raise our own expectations of what constitutes quality.  
News and Features Related to Glorious Creative