About Candidsky
We make the complex simple.
We're jargon-free and focus on our clients' needs.
We're human. We're kind. We take good care of the people around us.
We love to learn. We love to solve. We love to see results.
And most of all we strive to better ourselves each and every day.
We help brands and businesses gain better visibility and outperform their competitors.

We've worked with CandidSky for a number of years now, and have been reaping the benefits of their stellar work. Their approach, enthusiasm and expertise in the sector means the work delivered on time and to budget, but also hitting and even exceeding targets.

CandidSky have been fantastic to date and continue to deliver excellence for our website. The CandidSky team are very responsive, highly professional and enthusiastic – I feel they are an extension of the Slater Heelis marketing team.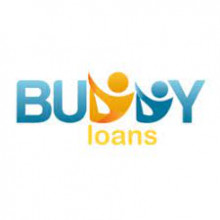 By joining with CandidSky we have benefitted from experts in each digital marketing field. We have achieved some superb results together. 

NST Travel Group & Studylink Tours  
CandidSky have transformed our approach to SEO and paid search and the results we have achieved speak for themselves. The team at CandidSky are exceptionally knowledgeable and bring a lot of experience and strategic know-how to the table. They are personable and proactive, always suggesting new ideas and initiatives, and they go above and beyond in supporting us. They are an invaluable partner for NST Travel Group and, in fact, have simply become an extension of our team."

Peninsula Business Services    
After just three months together we made more progress than our previous agency had in 10 months. This growth in performance after such a short period has far exceeded our expectations. It seems rare that an agency can offer such a good service and terms at the same time.
News and Features Related to Candidsky