02 July 2019
Here's the full list of BBC on-air stars earning over £150,000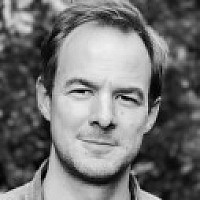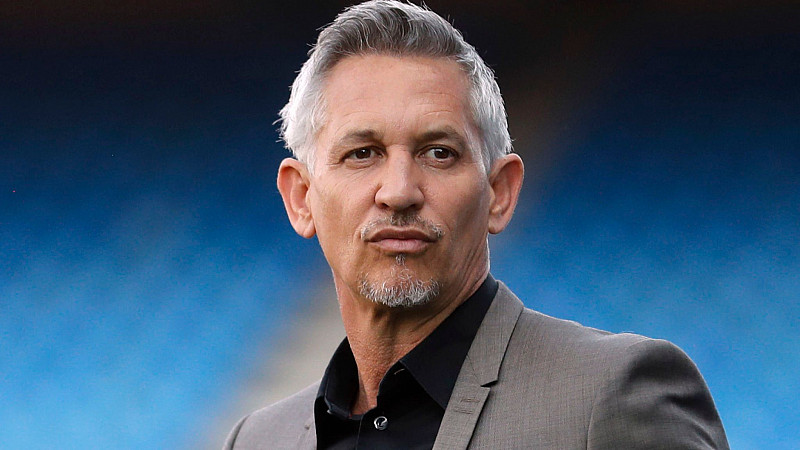 The BBC has revealed the salaries of its on-air talent earning over £150,000.
Claudia Winkleman, Vanessa Feltz and Zoe Ball all feature in the corporation's list of highest-earning talent, with all three earning over £350,000.
It's the first time that three women have featured in the top 10 since it was first published in 2017.
Gary Lineker and Chris Evans top the list of the highest-paid BBC stars again, with both presenters earning over £1m.
Of the 75 presenters listed, 60% were men, down from 65% when the list was first published in 2017.
The stars' salaries are published as part of the BBC's Annual Report and includes correspondents and presenters who earned more than £150,000 between April 2018 and March 2019.
The list does not give an entirely full picture - some actors and presenters who work for BBC Studios, the corporation's commercial arm, are not included. That means that stars from shows including Top Gear and Doctor Who are absent from the list.
The figures also reveal that some male stars - including Jeremy Vine, John Humphrys and Steve Wright - have taken substantial pay cuts, with Vine down £150,000 from his total the previous year.
New entries include BBC Breakfast's Louise Minchin on £205,000 and news presenter Clive Myrie on £200,000, while risers include Jo Whiley (up around £100,000) and Lauren Laverne (up around £75,000).
Here's the full list:
| | |
| --- | --- |
| BBC on-air talent | Salary band |
| Nick Robinson | £290,000 - £294,999 |
| John Humphrys | £290,000 - £294,999 |
| Mishal Husain | £255,000 – £259,999 |
| Martha Kearney | £245,000 – £249,999 |
| Justin Webb | £245,000 – £249,999 |
| Sarah Montague | £240,000 – £244,999 |
| Evan Davis | £275,000 – £279,999 |
| Eddie Mair | £155,000 – £159,999 |
| Huw Edwards | £490,000 – £494,999 |
| George Alagiah | £315,000 – £319,999 |
| Sophie Raworth | £265,000 – £269,999 |
| Fiona Bruce | £255,000 – £259,999 |
| Andrew Marr | £390,000 – £394,999 |
| Emily Maitlis | £260,000 – £264,999 |
| Victoria Derbyshire | £215,000 – £219,999 |
| Clive Myrie | £200,000 – £204,999 |
| Reeta Chakrabarti | £170,000 – £174,999 |
| Ben Brown | £165,000 – £169,999 |
| Jane Hill | £155,000 – £159,999 |
| Joanna Gosling | £150,000 – £154,999 |
| Tina Daheley | £185,000 – £189,999 |
| Louise Minchin | £205,000 – £209,999 |
| Naga Munchetty | £190,000 – £194,999 |
| Charlie Stayt | £190,000 – £194,999 |
| Laura Kuenssberg | £250,000 – £254,999 |
| Jon Sopel | £240,000 – £244,999 |
| Jeremy Bowen | £215,000 – £219,999 |
| Amol Rajan | £210,000 – £214,999 |
| Katya Adler | £205,000 – £209,999 |
| Fergal Keane | £195,000 – £199,999 |
| Mark Easton | £180,000 – £184,999 |
| James Naughtie  | £170,000 – £174,999 |
| Simon Jack | £170,000 – £174,999 |
| John Pienaar | £160,000 – £164,999 |
| Sarah Smith | £160,000 – £164,999 |
| Orla Guerin | £160,000 – £164,999 |
| Nick Grimshaw | £310,000 – £314,999 |
| Scott Mills | £285,000 – £289,999 |
| Greg James | £225,000 – £229,999 |
| Annie Mac | £180,000 – £184,999 |
| Clara Amfo | £150,000 – £154,999 |
| Chris Evans | £1,250,000 – £1,254,999 |
| Steve Wright | £465,000 – £469,999 |
| Zoe Ball | £370,000 – £374,999 |
| Jeremy Vine | £290,000 – £294,999 |
| Ken Bruce | £280,000 – £284,999 |
| Jo Whiley | £270,000 – £274,999 |
| Simon Mayo | £245,000 – £249,999 |
| Sara Cox | £235,000 – £239,999 |
| Trevor Nelson | £165,000 – £169,999 |
| Nicky Campbell | £340,000 – £345,999 |
| Adrian Chiles | £180,000 – £184,999 |
| Nihal Arthanayake | £175,000 – £179,999 |
| Rachel Burden | £170,000 – £174,999 |
| Dotun Adebayo | £150,000 – £154,999 |
| Lauren Laverne | £305,000 – £309,999 |
| Shaun Keaveny | £160,000 – £164,999 |
| Vanessa Feltz | £355,000 – £359,999 |
| Stephen Nolan | £325,000 – £329,999 |
| Mark Radcliffe | £155,000 – £159,999 |
| Gary Lineker | £1,750,000 – £1,754,999 |
| Alan Shearer | £440,000 – £444,999 |
| Jermaine Jenas | £210,000 – £214,999 |
| Ian Wright | £205,000 – £209,999 |
| Jonathan Agnew | £170,000 – £174,999 |
| Sue Barker | £195,000 – £199,999 |
| John McEnroe | £190,000 – £194,999 |
| Gabby Logan | £290,000 – £294,999 |
| Mark Chapman | £230,000 – £234,999 |
| Clare Balding | £175,000 – £179,999 |
| Mary Berry | £195,000 – £199,999 |
| Jason Mohammad | £355,000 – £359,999 |
| Dan Walker | £280,000 – £284,999 |
| Graham Norton | £610,000 – £614,999 |
| Claudia Winkleman | £370,000 – £374,999 |