26 February 2020
Burnham attends official opening of new Northcoders campus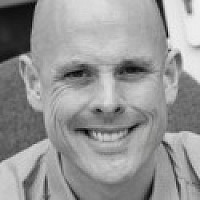 Manchester Mayor Andy Burnham was one of 100 guests who attended the official launch of the new Northcoders campus on Oxford Road.
The new 10,000 sq ft campus at Manchester Technology Centre is now home to Northcoders' 30-plus strong teaching, partnership, marketing and senior leadership teams. It can also accommodate 100 students at any one time.
Guests at the launch included Northcoders' hiring partners, previous students and friends from the Northern tech and wider business communities.
Burnham said: "I really do love Northcoders. They're an 'all people' business. They have embraced the idea that our strength is our diversity. Companies in Greater Manchester have that wider conscience about being there for everyone and Northcoders really embodies that.
"In some ways, Northcoders corrects the failings of the system and are proof that we have got a talent pipeline into the growing digital and tech sector."
Northcoders CEO Chris Hill added: "The launch party was fantastic, and it was great to celebrate with everyone who came along. The company has grown massively over the past couple of years and moving to Manchester Technology Centre is a big step for the business.
"However, opening up opportunities in the tech industry for as many different types of people as possible is still at the very heart of what we do. That clear focus and direction won't change as making a real difference is what drives us every single day."
Since its inaugural course in 2015, Northcoders has helped over 500 people switch careers into tech, with average starting salaries of £25,000. As well as the Manchester campus, Northcoders also has a site at tech hub Platform in Leeds.