07 June 2022
Interview: Manchester travel tech platform Travel Counsellors on being back on track for £1bn after "devastating" pandemic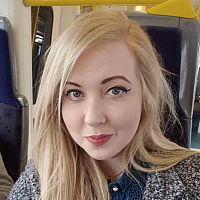 After navigating the adversities challenging the travel sector, the CEO of Travel Counsellors sets out why the company is eyeing £1bn turnover and expanding investment into its travel tech platform.
Founded in 1994, the Manchester-headquartered tech-powered travel company "enables and empowers" more than 2,000 independent travel advisors to provide personalised corporate or holiday services to customers.
The company has a dedicated app for its travel counsellors to communicate with customers whether that be to offer travel guidance, itineraries, travel documents or content.
"We expect the business to turnover £1bn in three to four years' time but it's all predicated on the brilliant levels of service that the travel counsellors provide, powered and supported by the tech platform that we provide," Steve Byrne, CEO at Travel Counsellors, told Prolific North.
Byrne, who has been at the helm as CEO since 2016, has had a long stint at the company. Prior to taking up the role as CEO, he spent 12 years as Managing Director. 
Equipped with a wealth of experience in the travel sector, prior to joining Travel Counsellors he was CFO and then CEO at International Travel Connections. 
Dealing with natural disasters and disruptions that plunge the travel sector into chaos is all part of the job - from tsunamis to volcanic ash clouds - but it was the Coronavirus pandemic, unsurprisingly, that had a transformative impact on the company.
"Within a matter of weeks we went from 15-20% up [sales] to 95% down and that obliterated the income for the company and also for the individual travel counsellors," he said.
As the world began to slowly shut down, the travel industry was decimated with job and revenue losses across the sector.
"In 2019-20 we were on track to turnover about £650m. Clearly, that was devastated by the pandemic but the business has bounced back really, really quickly. We are on track this year to get that to better than 2019 levels of performance," he said.
The company might be flying high now with a record £4.5m corporate sales in May alone, but behind the scenes putting a strategy in place was key to building back to profitability.
Bouncing back from the pandemic and returning demand for travel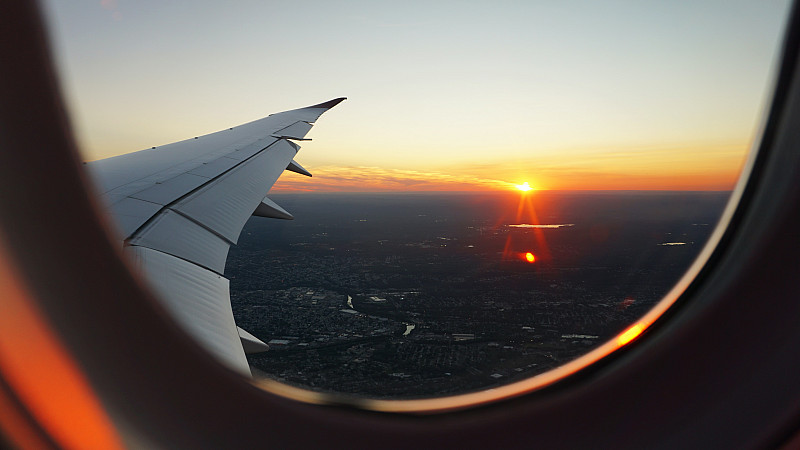 "We put a strategy in place that was very much about making sure that we supported our travel counsellors and our customers as much as we could because we would need travel counsellors and we would need customers when we came out of this," he explained.
Although income came to a standstill when the travel sector ground to a halt, there was still "a lot of work" for the company and travel counsellors to deal with, from liaising with customers over cancellations and rearranged trips.
The company opted to expand its investment in its staff, customers and travel counsellors with initiatives such as financial support and expanding investment into mental health services.
"We had very visible leadership and communication," he said. "We tried to support our people and customers as best we could throughout it because that was the cornerstone of company success before the pandemic and it's going to be the foundation for our recovery so we had to make sure that we carried on doing that."
Despite this, the commercial realities of the pandemic set in.
"We had to be very, very careful with our cash and our costs to make sure that the company came out the other side." 
This resulted in job cuts, which he said was a "very difficult" period of time for the business. The company currently employs 250 staff from its headquarters at Trafford in Manchester, with a further 150 staff spread across numerous countries.
"We tried to do it in the most caring and supportive way possible and it's great that we've now got some of those people that sadly left us coming back to us."
Alongside the strategy put in place to invest in staff during this difficult period, focusing on retaining and supporting existing customers is where he believes the company was able to bounce back so quickly from the pandemic.
Individual travel counsellors continued to stay in touch with their customers in the hope that when the world opened up again customers would book with them once more.
"We saw the most dramatic reduction in a business's income you could possibly see, through no fault of its own, and now you see one of the most radical recoveries. We are currently trading about 40% up above 2019 levels which is just incredible."
He attributes business recovery to the "brilliant people", based across six countries including the UK, Ireland, the Netherlands, Belgium, South Africa and the UAE, who operate their individual travel businesses and how they nurture their relationships with customers.
"The single most important reason why we are recovering so well is because of the people that we've got and they just carried on caring for their customers notwithstanding the very difficult circumstances that they faced."
Building on this momentum and the pent-up demand for travel, the company is continuing to scale and is currently investing further into the platform and app.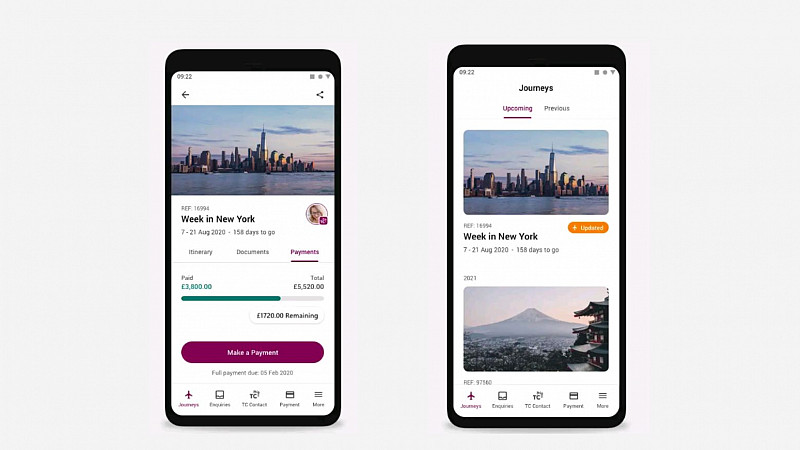 Reaching new heights with investment in tech platform, digital strategy and turnover
"We have a unique opportunity to raise awareness of the Travel Counsellors brand organically and naturally through referrals and recommendations and be proactive on social media," he said.
To continue growing its customer base and looking after existing customers, the company has invested £7m this year to bolster the digital experience for its customers and improve its platform and app.
"We are constantly investing in the support that we provide our travel counsellors, particularly in the technology platform. We're spending more now on tech than we were before the pandemic," he said.
There is a technology team of over 50 people based at the company's headquarters, alongside a smaller development facility in Poland with 25 people. 
"Caring for the customer and the investment in the technology, the blend of the tech and the human touch gives us the basis to carry on growing."
The company has recently hired Dave Callan, who previously worked as Chief Marketing Officer at Team INEOS formerly known as Team Sky, to a new marketing position as Customer Director with a focus on supporting the company through its next phase of growth. 
"We've got a digital transformation programme of change that is focused on how can we scale the business and then how can we improve the booking experience for the travel counsellor and for the customer."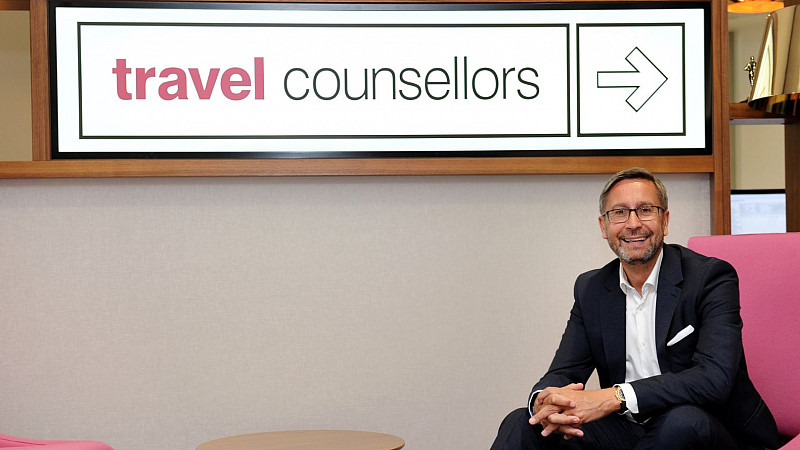 "That's investment in our app, investment in the booking journey that the customer goes through when they find a holiday, how can we make that booking experience more personalised for them."
The investment is also focused on how the company can scale through the platform, by working with individual travel counsellors and support collaboration to build their businesses. 
"We have some travel counsellors that might be good at finding business but not as good at creating the itineraries and vice versa, so how can we invest in the platform to enable people to work together in an agile and entrepreneurial way to help them scale their individual businesses."
Although there are "loads of external events" impacting on the travel sector, particularly with economic pressures and the current travel chaos at airports seen across the country, remaining "true" to values is key for the company to continue to "grow and prosper".
"We want to make things better for everyone but the reference point has always got to be your purpose, why you exist and staying true to that so when you do get tested - economic downturns or Covid - staying true to that is what's going to get you through it.
"Now we've had Covid, I think we have to be comfortable with recognising that things will happen outside of our control but we have to focus on the things that we can control and make the best out of whatever environment we are trading in."