07 January 2022
University joins world's first independent space science mission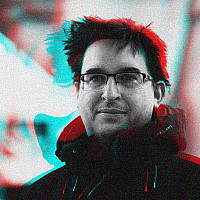 The University of Central Lancashire has been confirmed as a founding member of the world's first independent space science mission.
Blue Skies Space is launching the Twinkle satellite, which it hopes will answer some of "humanity's greatest questions."
Alongside UCLan, it will be working with academics from 13 institutions from North America, Asia-Pacific and Europe.
These founding members will come together to design a scientific programme ahead of its launch in 2024. It will fly in low-earth orbit to deliver visible and infrared spectroscopy of thousands of targets, enabling Twinkle members to produce transformative research on exoplanet atmospheres, solar system objects, stars and stellar discs.
"I am particularly fascinated by the prospect that we will be able to study the atmospheres of planets around other stars. This offers the opportunity to tell whether a particular planet is earth-like and potentially habitable or not, thereby increasing our ability to assess the likelihood of life elsewhere in the Universe," said UCLan's Professor Derek Ward Thompson, an expert in the fields of star and planet formation.
Twinkle is the first in a series of scientific satellites from Blue Skies Space.
"Exoplanet research is an exciting and fast-growing international endeavour. We are delighted to see that Twinkle's collaborative model is attracting scientists of all career stages from around the world," added Professor Giovanna Tinetti, Chief Scientific Officer, Blue Skies Space.