04 January 2022
Connected health platform launched by Hull business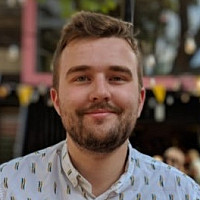 Latus Health has launched Yodha, a connected health platform which provides employees with integrated healthcare and wellbeing support.
Kicking off on January 1st, the platform is said to be the first of its kind and provides access to online GPs, physiotherapy and counselling, as well as mental wellbeing resources, epigenetics testing and digital health surveillance.
The occupational health solution was created in response to demand from Latus Health's clients, who wanted a cost-effective programme accounting for the individual health and wellbeing needs of a diverse workforce.
Latus Health is owned by former Hull Kingston Rovers rugby players Jack and Sam Latus, along with brother Will. Recently, it acquired Reward Me Now, and has integrated it with Yodha to offer users additional benefits and perks.
"We designed Yodha with no limits to the support we provide," said Jack Latus, Managing Director of Latus Health. 
"Our mission was to create a single wellbeing programme, that all businesses, no matter where in the world they are, can offer to every employee and it will provide a truly unique wellbeing experience for each employee based on their individual needs."