12 January 2022
Chester software specialist secures six-figure investment to open a new office and create jobs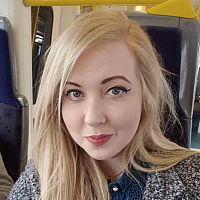 Chester-based Carebeans has announced it has secured a six-figure equity investment to help fund its growth and acquisition strategy.
The care software design and development company received the investment from Liverpool-based equity and loan provider MSIF and the Development Bank of Wales. The co-investment includes the trade and assets acquisition of the software business of Standex Systems Limited, which provides digital care management systems to the healthcare sector, with five staff moving to Carebeans from Standex UK.
The investment will be used to grow the business and support the further development of its software and the opening of a new office in Monmouth, in Wales.
The company, which was established by Chief Executive Nick Lawford in 2019, also plans to create new jobs with the investment, to be based at Carebeans' office at Sci-Tech Daresbury and the new office in Wales. 
The tech company has a cloud-based system for the care industry which includes rota, scheduling and care planning. 
Chief Executive Nick Lawford said: "This investment is providing a step change in our ability to bring on new customers and accelerate R&D in areas we know will have a big impact across large areas of social care provision in the near future. 
"The funding from MSIF and the Development Bank now accelerates our growth in the social care sectors with the opening of our second office and the recruitment of a highly specialist and skilled team."
Oliver Wheatley, an Investment Executive in the technology ventures team at the Development Bank of Wales, added: "It's a really exciting time for the sector which is why we're pleased to support Carebeans with the development of their competitively priced, end-to-end solution. They have a real understanding of the needs of the sector with a market-leading and scalable offering. We're looking forward to working with the team and MSIF as co-investors to help drive the growth and future success of the business from their new office here in Wales."
Law firm Brabners provided legal support for MSIF and Blake Morgan advised the Development Bank of Wales. 
(Pictured, left to right: Jeremy Hudson, Managing Director, Carebeans Limited, Marc d'Abbadie, Head of Equity, MSIF, David Walters, investment Manager, MSIF)