17 November 2021
Newcastle tech firm announces digital partnership with HMRC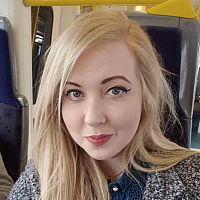 Newcastle-headquartered technology consultancy firm Opencast has announced it has been selected by HMRC as its partner to accelerate its "digital transformation" journey over the next two years.
Her Majesty's Revenue and Customs (HMRC) confirmed the tech firm's bid this month to deliver its digital services across its five UK based digital delivery centres. 
The contract is based on the Digital Outcomes and Specialists (DOS5) framework which will see the firm working with HMRC and other partners on the design and build of HMRC's customer-facing digital and technology services. It is in a bid to assemble teams to fill roles in the Digital, Data and Technology (DDaT) space.
Opencast Chief executive Tom Lawson (pictured) said: "This is fantastic news for everyone at Opencast. We are incredibly excited to be moving forward with HMRC as it continues its digital transformation journey.
"The new HMRC work will have a transformational impact on the Opencast business. This is a massive win for us."
He explained how the firm has also partnered with the Department for Work and Pensions and the NHS.
He added: "Initially we anticipate that we will be looking for additional roles to put together agile scrum teams, as well as roles in finance, people and operations."