29 November 2021
Liverpool data platform for fashion retailers secures "six-figure" investment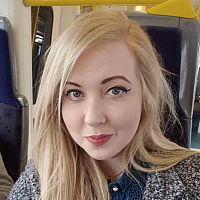 Margin Guardian, a Liverpool-headquartered data insights platform, has secured a "six-figure" investment.
The platform has secured the investment from Northern Powerhouse Investment Fund (NPIF) – Maven Equity Finance, managed by Maven Capital Partners.
Margin Guardian, co-founded in 2018 by Richard Blanchard, Stephen Goodheart and Stewart Cox, provides a range of fashion retailers with data insight and targeting services. It plans to use the funding to further invest in its platform, commercialise and develop an android version of its app and bolster its marketing activities. 
Richard Blanchard, CEO of Margin Guardian, said: "We believe retailers increasingly need advanced data insight to maintain competitiveness and profit. Our unique purchase intent data will allow them to do just that. We are excited to be partnering with Maven on our journey as they truly understand the data revolution underway."
Dean Cox, Senior Investment Manager at Maven Equity Finance, added: "MG was founded by a strong team of retail experts and the technology they've created addresses a genuine need for both retailers and consumers. MG have received encouraging traction from several high-profile retailers, and we're pleased to support Richard, Stephen and Stewart at such a pivotal point in the company's growth journey. We look forward to working with the team to help drive MG forward."  
The NPIF project is supported by the European Union using funding from the European Regional Development Fund (ERDF).