26 October 2021
Lifting the mask of anonymity in online dating: How the Safer Date app is taking on the dating industry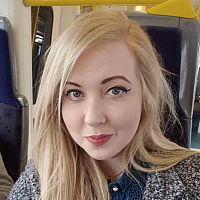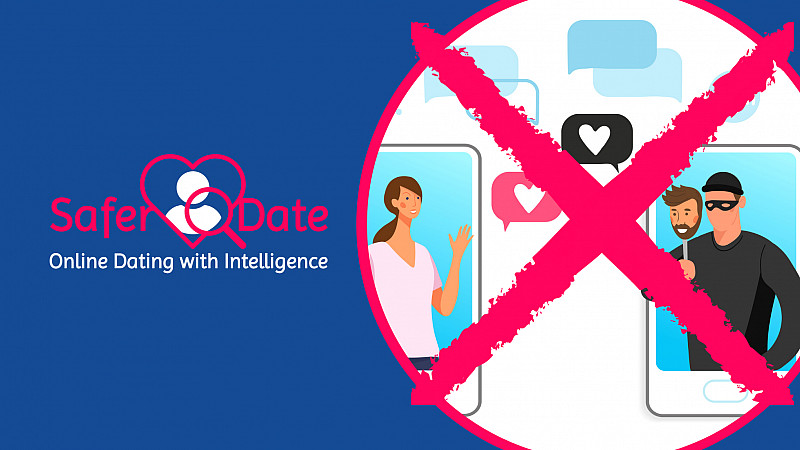 The founder behind new dating app Safer Date on why it is removing the veil of anonymity to tackle the dangers of online dating - and how she plans to take on the industry following her own online dating experience.
Elaine Parker, founder of the Newcastle-based app, met a man through online dating app Plenty Of Fish in what at first seemed like a "sweep you off your feet scenario".
"He was the opposite. He turned out to be a complete monster," she told Prolific North.
During 2016, she endured months of domestic abuse, sexual assault and rape after meeting what she thought would be the man of her dreams online.
After she was eventually able to force him to leave her home, incidents of persistent harassment and stalking began to spiral out of control.
Forced to call the police after he attempted to break into her property one evening, multiple police officers arrived at her front door.
It was then that she discovered the man was well known to the police - he had a habit of trawling online dating websites to find his victims and had a long history of domestic abuse.
"I had a detective in the living room telling me and my son that we needed to go straight into a safe house because he was a very dangerous individual," she said.
She was stunned to discover the man was already back online dating someone else while he had continued stalking her.
"I, like so many, assume that these dating sites have some sort of legal standard and that they must do some sort of checks to keep people like him off there. But that is just naivety because they don't," she added.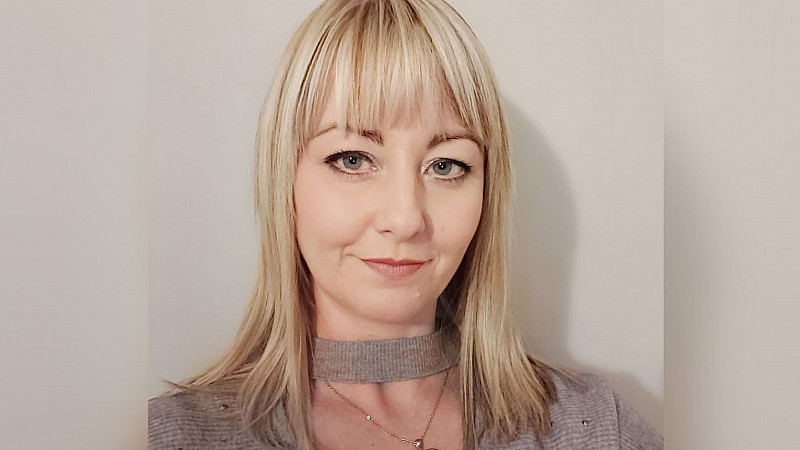 Delving into research, she discovered there is no legal standard for the dating industry. Under the guise of anonymity, anyone is able to sign up and set up a fake profile within minutes.
"There are no checks. They don't kick you off. So you can reinvent yourself as many times as you want," she explained.
The online dating world has become a haven for emboldening fraudsters and criminals to manipulate anonymity for their personal gain  - from 'catfish' with fake profiles to predators and romance fraudsters.
"People just don't realise. It is such an unethical industry," she explained, "it is completely wrong that the dating industry has no legal standard."
Propelled by her experiences and on a mission to tackle anonymity and criminal activity within the online dating industry, Elaine set her sights on launching her own dating app.
She pointed to the recent case of Wayne Couzens who was sentenced to a whole life-term of the kidnap, rape and murder of Sarah Everard. 
During his case, it was revealed the former Metropolitan police officer had a dating profile set up with false details on the dating website Match.com.
According to a 2019 survey by ProPublica and Columbia Journalism Investigations (CJI) of 1,200 women who reported using an online dating platform in the past 15 years, more than a third said they were sexually assaulted by someone they met through a dating app.
"It just goes to show how deep the problem goes," she said.
On launching Safer Date, she explained it is the "only ethical dating site" which has been set up "by somebody who fully understands the dangers and who has been there".
"It is the only social platform in the world with zero anonymity," she added.
Removing the mask of anonymity - how the app works
"We know exactly who our members are, and we ensure no-one with a history of serious criminal activity is allowed on our app. Everybody is held accountable for their actions," she said.
The platform enforces ID verification and global criminal background checks of all users with the aim of boosting safety and eliminating the cloak of anonymity.
"The major dating apps that people already know - they don't do ID checks and they don't do any background checks at all. So you literally have no idea who you're talking to," she said.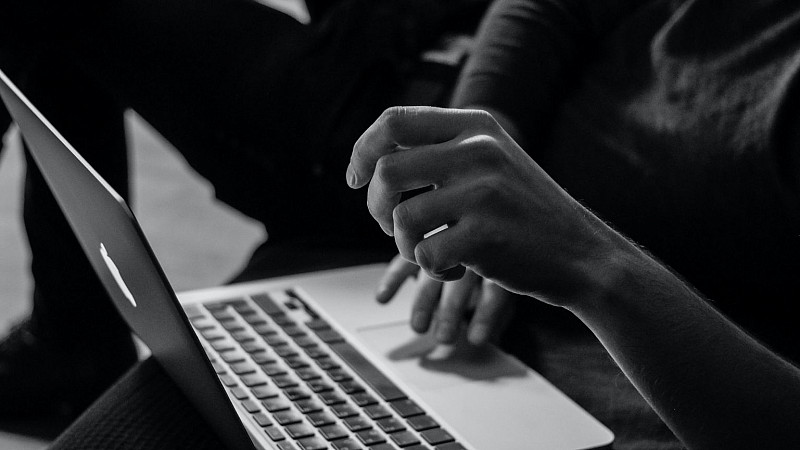 When signing up to the Safer Date app, the first step is to undergo an ID check which is done in real-time by Credas, an ID checking service.
To ensure it is in real-time, users are required to record a short video and complete a unique action such as touching their nose or head. Every user must also upload an ID photo, a 'selfie' and a copy of their ID from a passport or driving license. 
Once the ID checking service verifies the identity documents uploaded by the user, the second stage involves a background check. 
Information uploaded by a user as part of the ID checks is passed onto intelligence agency IYE Global, which works with the FBI, Interpol, DBS and the National Crime Agency, for a global criminal background, insolvency and addict register check.
She emphasised the platform "is completely transparent" about the checks required, which "leave no footprint at all", with the conditions of membership sign-posted throughout the website and app.
The intelligence agency uses a "traffic light system" approach to the background checks - red for serious convictions, amber for minor offences and green for a clean record.
For green, applicant membership will be authorised straight away while red users will automatically be declined access to the platform and refunded the cost of membership minus the ID and background check fees.
If a user is flagged as red and rejected access, the team at Safer Date will not be informed of the nature of the crime but reasons for membership rejection include serious offences from fraud to sexual assault and domestic abuse.
If the background checks come back with an amber result, the team behind Safer Date will make an "informed judgment" on whether the user is permitted access to the app.  
She explained data aggregated through the platform is for internal use and will not be visible on an applicant's profile or disclosed to anyone else.
The checks are in place with the aim of removing anonymity and criminal activity for member safety and are repeated every 12 months to ensure nothing has changed.
"People are already thinking that these checks are done, when they're not. It is so important that they realise that the people on the other dating apps are not checked out," she said.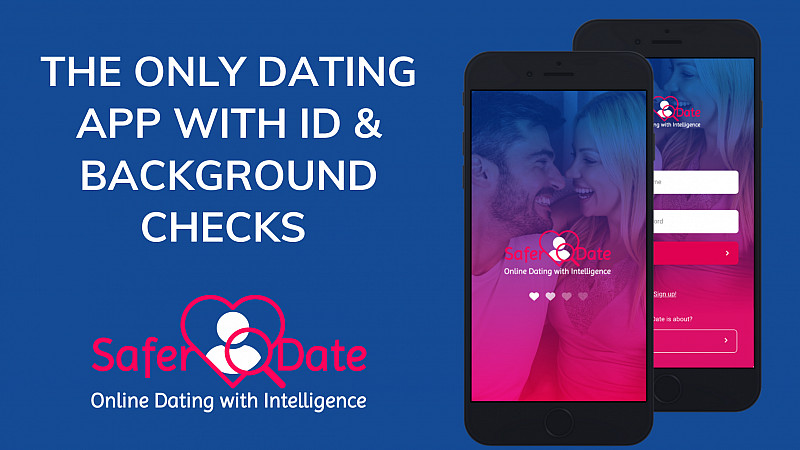 Online dating safety and the future of the new app
"You could literally be talking to anybody, anywhere in the world and your safety is paramount," she said.
Highlighting other areas of concern in the online dating world, she pointed to how some platforms utilise 'chatbots' posing as users to entice people onto the platform alongside issues of stalking and harassment. 
"We are not just tackling safety. Safety and wellbeing is what we're all about," she said.
The app aims to tackle mental wellbeing as well as safety. Incidents of potential harassment are addressed by only allowing members to message someone they have matched with. If a user has not matched with another member, they can only send one message request.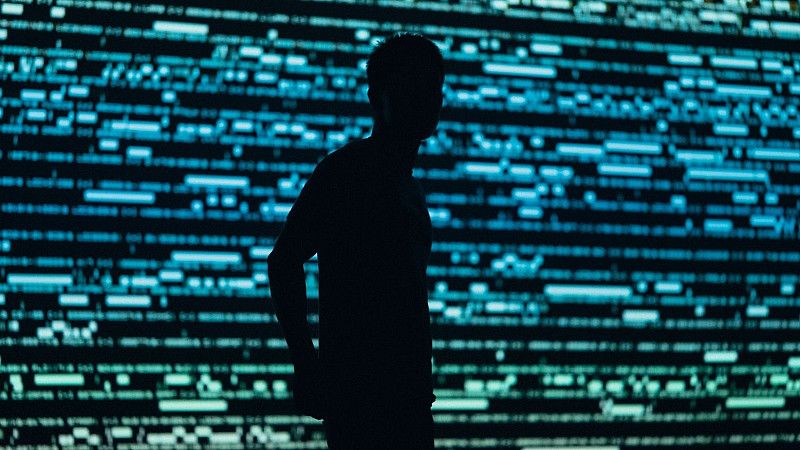 It also tackles 'ghosting' by using a 'graceful goodbye' feature. It allows users to close a conversation down politely to avoid leaving someone anticipating a message and wondering what went wrong. 
"Women often feel very intimidated when they get bombarded by messages, we are taking that away," she said.
Despite turning her experiences into creating a safer dating platform, it took two lengthy years to get to court in her case to convict the man she met online. 
He was convicted but is set to be released from prison in the next few years.
"There is nothing to stop him going back onto dating sites or apps when he is released," she explained.
While she acknowledges she won't be able to prevent criminals like him or serial offenders from using other platforms, she hopes the app will mark a change in the industry.
"The industry needs to change," she said.
She is currently collaborating with North East Regional Special Operations Unit (NERSOU), Durham Constabulary and plans to work with the London Metropolitan Police in a bid to boost safety within the industry.
"I will be campaigning to get a change in legislation across the industry," she said.
Once the app launches she plans to run the business and grow it for five years to "change the industry for the better".
Her ultimate goal is to eventually set up her own foundation, to support victims of domestic abuse.
"It's something I feel really passionate about, so that's what I want to get out of this," she said.
The app is set to launch in mid-November and will be available through app stores. 
Elaine was happy to be named in this feature and waived her right to anonymity.