13 September 2021
Sheffield edtech platform secures £3m boost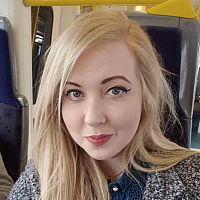 Sheffield-based start-up Tutorful is looking to scale the platform and expand into international markets, after securing a £3m investment boost.
The funding has been raised by NPIF – Mercia Equity Finance, which is managed by Mercia and part of the Northern Powerhouse Investment Fund (NPIF), and Mercia's Venture Capital Trust (VCT).
The interactive learning platform, founded in 2015, helps parents and students to locate online tutors and has over 11,000 registered tutors. It also plans to use the funding to create 27 additional jobs at its Sheffield headquarters.
In 2019, the firm initially raised £3.5m from the Northern VCTs, and recently launched in France and Ireland.
Mark Hughes (pictured), co-founder and CEO of Tutorful, said: "Online learning now plays a key role in education but nothing can replace the benefits of one to one tuition. Tutorful offers the best of both worlds – it offers students easy access to some of the best teachers in the UK while leveraging the power of technology to make learning more fun and engaging. The platform has potential for use worldwide and this latest investment will help us to expand into other overseas markets."
Ishaan Chilkoti of Mercia, added: "The pandemic has accelerated the uptake of online learning. Tutorful's growth shows that students have bought into and understand the benefits of online tuition and are happy to continue learning this way in the future. This latest funding round will help it to further expand its services and make tuition more accessible to all."
Melanie Ellyard at British Business Bank said: "The Northern Powerhouse Investment Fund is pleased to be supporting Tutorul to take the next step, as it looks to further develop its platform and grow internationally.  Amidst an especially challenging time for the education sector, it has stepped up, sought the opportunity and been rewarded accordingly."