28 September 2021
Immotion cuts losses and sees turnover surge in first half of 2021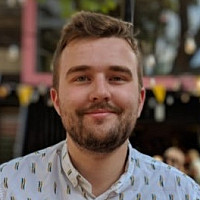 Greater Manchester-based VR group Immotion has reported a revenue of £2.7 million in H1 2021, up nearly £2 million from the £818,000 recorded in the same period in 2020.
The group has cut its losses from £2.5 million to £1.4 million in its interim results for 2021, and said that performance in its third quarter has been "outstanding" - with a breakeven pre-tax profit in this period.
Immotion, which works with brands including Blackpool Tower, Merlin Entertainment, Legoland, Sealife and more, says it has a number of new ventures in the pipeline, and that its Location Based Entertainment (LBE) business has recovered strongly following a good summer.
Robin Miller, Chairman of Immotion Group said: "Our H1 result is very encouraging, particularly as conditions in the early part of the period remained challenging to say the least. April saw us reach underlying EBITDA profit for the first time, and we have maintained this performance every month since.
"Momentum is growing in our HBE [Home Based Entertainment] and Uvisan businesses and this augurs well for Q4 when we believe, based on current performance, they will in aggregate deliver significant revenue, margin and net cash inflow.
"Our LBE business will continue to focus on larger installations while creating new content to launch into the global zoo market - which we believe to be considerably larger than the aquarium market - in the early part of next year.
"HBE, while continuing to build momentum with the "Let's Explore Oceans" range of content, will also be launching an exciting new product, "Vodiac", offering a much broader and deeper choice of channels."