23 September 2021
BT opens new multimillion pound office in North West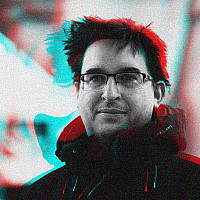 BT has completed its new office in Warrington, recruiting more than a hundred people.
The contact centre in Birchwood is spread over two floors and can house up to 750 staff.
"Our new contact centre in Warrington will offer our people an impressive and exciting state-of-the-art environment to work in," said Nick Lane, Managing Director for Consumer Customer Services at BT.
"Warrington is a key location for BT and we're really pleased to have invested in this new office space and to show our commitment to the town through job opportunities and recruitment over the last year."
The firm said that the office space has been designed in part by employees, featuring full height windows for natural light, a new café and restaurant facilities, flexible workspaces and collaboration zones.
It forms part of its wider "Better Workplace Programme" which is the largest workplace improvement and consolidation scheme of its type ever undertaken in the UK.
"Our investment in the newly opened office in Warrington is a real sign of BT's commitment and confidence in the region's ability to make a sustainable recovery after the uncertainty of the pandemic," added Liz Needleman, BT Group regional lead for the North of England.
  
"I'm pleased that we have been able to hire over 100 new colleagues in Warrington over the last year and will be recruiting for more contact centre roles before Christmas. It's exciting that our colleagues will now be able to benefit from this multi-million investment and work in a future-fit workspace."