09 August 2021
How Windrush inspired this start-up to create the perfect AI recruiter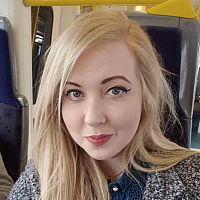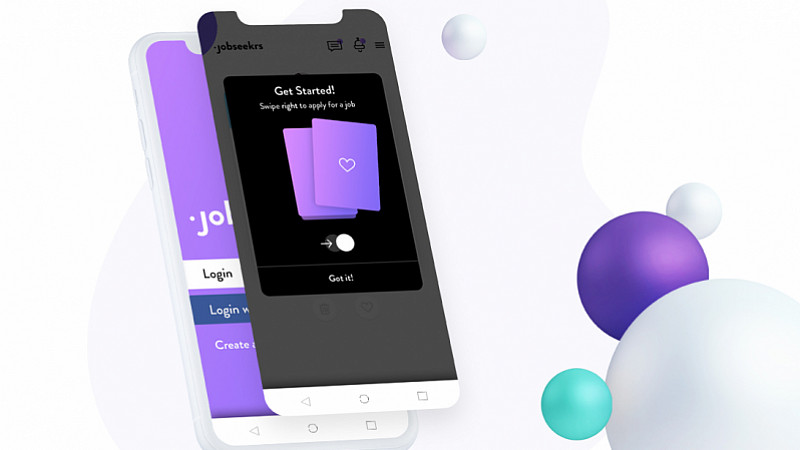 Disrupting the status quo by challenging unconscious bias and championing inclusive work culture is vital in the hiring process. That's the view of Jobseekrs founder, Jamaal Brathwaite.
"If you have a brain you have unconscious bias which limits certain opportunities for certain groups of people, and we want to stamp that out completely," he told Prolific North.
Founded in 2017 by Brathwaite, the inspiration for the Manchester-based careers platform came after he experienced unconscious bias through his own career journey.
"I am the cause," the 29-year-old Barbadian-born entrepreneur said.
"I am the person who has been through the unconscious bias and gone with the company where my competency to the job role and skills matched but I didn't match," he explained.
Growing up as black migrant in the UK, his family were no strangers to discrimination coming from the Windrush generation. 
He reflected on the difficulties he experienced where he said his competency for roles was overlooked because of his background and the colour of his skin.
It was this experience which led him to look for a solution, in the form of new technology. 
"Our main vision is to build a place that champions inclusive work culture and equality," he said.
The Jobseekrs platform is used by a variety of clients including Bruntwood, Telefonica, and has recently secured Entrust as a new client after expansion into the US.
Brathwaite launched the platform in April 2020 prior to the Coronavirus pandemic, which was a difficult time for the firm as the world came to a halt. 
"In the past year we have realised the world has drastically changed," he reflected.
"The way we work, to events that have really caused us to reflect on the role that unconscious bias obviously plays in limiting opportunities for certain groups of people." 
According to a research study led by Nuffield College's Centre for Social Investigation (CSI), applicants from minority ethnic backgrounds had to send 80% more applications than a white applicant of British origin to get a positive response from an employer.
The study also found Nigerians with a university degree and relevant work experience still had to send twice as many applications as the majority group to be considered for software engineering and marketing assistant jobs.  
"Those subtle assumptions that we're making about people can have lasting effects, like very negative lasting effects on who a company promotes or more importantly, who you hire," he explained.
His vision with the platform is to challenge employers on these assumptions and showcase the availability of diverse talent when unconscious bias is limited.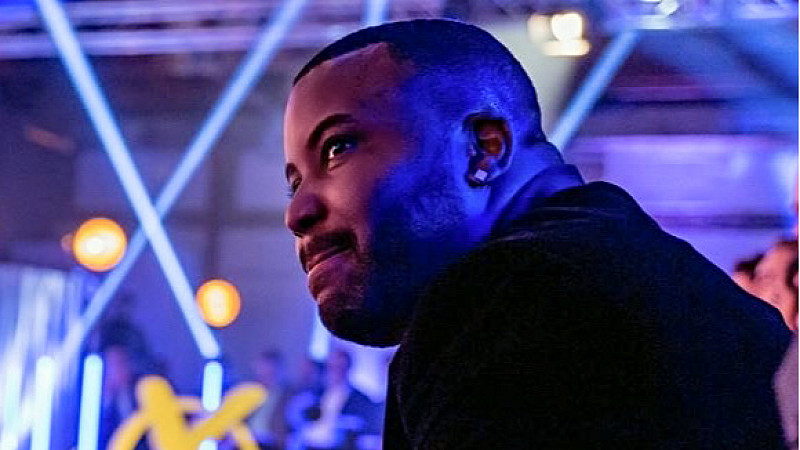 'Culture add' and mitigating unconscious bias 
"The majority of the problems happen at the initial stages," he explained. This is why the platform focuses on mitigating unconscious bias at the sourcing and screening stages of the hiring process. 
"The bias influencing factors, their race, the background they're from, their LGBTQ [status], their disability, all of that is irrelevant if they fit the criteria that you're asking for." 
The platform sets out two core elements - the first; to tackle unconscious bias in the initial stages.
Through its AI machine learning algorithm, the software sets out to remove any potentially bias influential factors such as name, gender, race, age, or disability from a candidate's profile.
The second element is focused on a "culture add" approach, where each candidate is asked a series of 11 culture add psychometric style questions.
He explains most psychometric tests are "not neurodiversity friendly" which is why the platform has crafted its own culture add assessment.
"Culture fit is nothing without actual culture add because you're still just remaining the same, you're not changing, you're not diversifying, you're not elevated," he explained on why this is included.
The firm worked with Non Executive Director and Oxford University Professor Miles Hewstone, and former CFO of Monster Jobs and Chairman David Moffat - to decide on key categories and questions that define workplace culture.
The same questions are sent to the business and its existing employees to gauge areas where it plans to add to its culture. 
"Just like our personality, culture changes. If it's not changing and evolving, then something is wrong," he explained.
The platform also has a "swipe right swipe left process" similar to Tinder when candidates apply to roles, he explained.
After swiping to apply, the platform's algorithm assesses a candidate's profile on skill set and culture alignment. This is utilised to see how it matches to where a company is looking to build or grow its culture. 
In a "traffic light system" the data collected is combined to produce a percentage-fit score for the candidate, which is revealed to an organisation anonymously. 
If a candidate is ranked over 75% as a match, their application will be in a green zone, 55% and above is in an amber zone, and any scores below fall into a red zone.
After receiving the percentage fit score, organisations can use the platform's pay to reveal model to view a candidate's profile and engage with them.
Using the platform's in-built video tool, businesses can also invite a candidate for an interview.
"We're not really reinventing the wheel, we are rather reprioritising it," he explained.
The platform sets out to "reduce employee churn" and limit hiring for culture fit to increase "diversity, equality and inclusion" within a business. 
"What we're trying to do here is bridge that gap between that company culture misalignment and unconscious bias," he said, on the platform's goal to amplify workplace diversity.
As businesses begin to hire again after the pandemic, they must focus on "merit rather than mode," he explained.
"We've got to build back more diversity."
The platform is currently working on its technology and is continuously seeking to improve its algorithm as it listens to customer feedback. 
In plans to launch a 'version 2' and mobile app it is working on for the platform in future, the team is currently raising investment of £1.5m.
"We're trying to be different in everything that we do to disrupt the status quo, that's been my goal for my entire life," he said.