01 July 2021
Nissan's £1billion investment in North East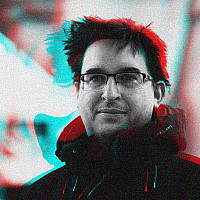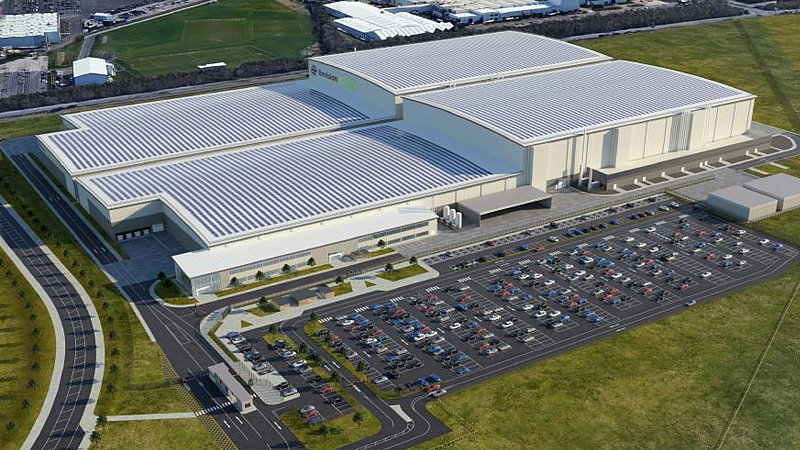 Nissan has this morning announced a major investment in its Sunderland plant, creating over a thousand new jobs.
Nissan EV36Zero is a £1bn project to create a "world-first electronic vehicle manufacturing ecosystem."
The company stated that Nissan EV36Zero will "supercharge" its drive to carbon neutrality and establish a "360-degree solution for zero-emission motoring."
It will be working alongside UK battery technology company, Envision AESC to build the country's first gigafactory.
"This project comes as part of Nissan's pioneering efforts to achieve carbon neutrality throughout the entire lifecycle of our products. Our comprehensive approach includes not only the development and production of EVs, but also the use of on-board batteries as energy storage and their reuse for secondary purposes," explained Nissan President and Chief Executive Officer, Makoto Uchida.
"Our announcement today comes out of lengthy discussions held within our teams, and will greatly accelerate our efforts in Europe to achieve carbon neutrality. The experience and know-how gained through the project announced today will be shared globally, enhancing Nissan's global competitiveness.
"Nissan will continue to leverage its strengths in electrification to become a company that continues to provide value to its customers and society."
As part of the £1bn announcement, Nissan will invest up to £423m to produce a new-generation all-electric vehicle in the UK.
The move will create more than 900 new Nissan jobs and 750 new Envision AESC jobs at its new smart, low-carbon battery plant. It will also safeguard 75 R&D jobs at Nissan.
Envision AESC, the battery arm of global green tech company Envision Group, will use integrated AIoT smart technology to monitor and optimise energy consumption, manufacturing and maintenance at its new gigafactory. It says this will enable it to rapidly increase production and provide batteries to power up to 100,000 Nissan electric vehicles a year.
"This commitment builds on our long-term partnership with Nissan to achieve our global ambition to make high performance, longer range batteries for EVs affordable and accessible for millions more motorists," said Lei Zhang, founder and Chief Executive Officer of Envision Group.
"Growth in demand could bring future investment of up to £1.8bn, additional capacity of 25GWh and 4,500 jobs by 2030. This will put the North East at the heart of a new EV hub in the UK, collaborating on R&D around the whole battery lifecycle, from storage, to second life use, V2G smart charging and closed loop recycling."
The formal planning process is about to begin for the new gigafactory, which could create "4,500 new high-value green jobs in the region by 2030."
For its part, Sunderland City Council, is leading on a project which aims to deliver a 100% renewable electricity 'Microgrid' that will save "55,000 tonnes of carbon annually."
"Sunderland is an ambitious city, and today's announcement is game-changing one for us, for the region and for UK Plc, and the culmination of many months of partnership working with Nissan, Envision AESC and UK Government to ensure that we landed this transformational project," said Sunderland City Council leader, Councillor Graeme Miller.
"We're proud to be acting as a key enabler, working to secure an £80m infrastructure project that could be the first of its kind in the UK, bringing together energy generation, consumption and storage through a dedicated microgrid.
"We have a commitment to making Sunderland as a city carbon neutral by 2040 and electrification is a key part of that vision. Today's announcement places Sunderland at the centre of electric vehicle production in Europe. It vindicates the unwavering belief this council has in the city's ability to drive the electric revolution, working in partnership with the private sector and Government to bring nationally significant projects to fruition, creating jobs and prosperity for our people and businesses, and delivering cleaner, greener cars in the process."
The factory will initially be a 9GWh plant, with further investment of up to £1.8bn by Envision AESC, generating up to 25GWh.
Earlier this week, the Society of Motor Manufacturers and Traders (SMMT) warned that the UK needed a major upgrade to its electronic vehicle offering.
While welcoming today's news, it stated that the UK will have 12GWh of battery production by 2025. Germany will have 164GWh. It believes that in order to meet demand for electric cars, the government needs to commit to creating gigafactories with a capacity of 60GWh, by 2030.