11 June 2021
Manchester tech firm targets "$1.5bn flotation"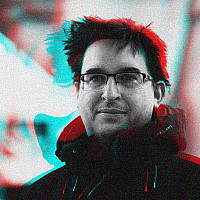 The founder of Manchester tech firm, Connex One, says he's targeting a "$1.5bn float by 2023."
Nick Mealey, who set up the company with his brother currently employs a staff of more than 200 in the UK, Kenya, Nigeria and South Africa.
"We are on an incredible growth trajectory, despite Covid19, we are continuing to heavily invest in all areas of the business and are recruiting the very best talent in the industry. There have been and continue to be immense levels of dedication across the global teams to ensure our product and service is exceptional," he explained.
"Our roadmap ahead shows no signs of slowing down with our ambitions to enter the stock market by 2023 with a $1.5 billion float."
The company, which was founded in 2013, specialises in B2B communication, through its cloud-based customer engagement platform. Its 70-strong team of developers is based in Manchester and has been adding "next generation features" including speech analysis, AI, shift management and "operative-empowering Gamification."
All of which, the company claims, is changing the way businesses communicate with their customers.
"At a time when social distancing became the new normal and cloud technology is in high demand, the Connex One Omnichannel offering has been a vital tool for many businesses to remain open and continue communication with their customer base," continued Mealey.
"We are proud to be headquartered here in Manchester and look forward to being part of shaping the tech space in the City Centre. We are seeing more high-end Tech companies moving their headquarters to Manchester which will boost the local economy, and spur rapid infrastructure growth expansion"
The company has recently relocated to larger office space in Spinningfields.