22 June 2021
Leeds' Smoothwall moves for safeguarding-focused edtech firm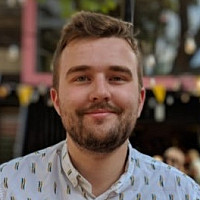 Smoothwall, the Leeds-based technology provider, has acquired Salford's eSafe Global for an undisclosed sum.
Both firms work to make the digital environment for young people as secure as possible - with Smoothwall having pioneered the technology which is now the number-one web filter for educational institutions. eSafe Global's software, TripleLock, monitors user behaviour in the digital environments provided by schools and colleges, and highlights early warning signs.
Smoothwall, which has been operating for more than 20 years, is backed by mid-market tech investor Tenzing and utilised by a third of schools in the UK.
eSafe Global, which operates from Regents Place in Salford, was founded in 2009, and focuses on the ever-changing subtleties in language associated with risks.
Georg Ell, CEO of Smoothwall, said: "The acquisition comes at a pivotal time with both the UK Safer Internet Centre (UKSIC) and Ofsted Abuse Review highlighting the need for improved digital safeguarding provision at all levels.
"We thank all eSafe and Smoothwall customers for their continuous support and look forward to exciting times ahead."
Christian Hamilton, Founder and Co-managing Partner of Tenzing, said: "The acquisition of eSafe is an important step in UK education as the need to protect children online becomes more and more critical.
"This investment strengthens Smoothwall's position in the fast growing monitoring market and enhances the company's offering to its loyal customer base in schools around the world."