29 April 2021
Immotion optimistic as Vegas re-opens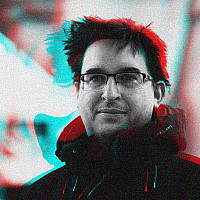 Immotion, the Salford Quays-based immersive entertainment group believes it's heading for a "strong recovery" after a "difficult year."
This optimism is in part due to an expanded capacity of its flagship VR Theatre installation in Nevada. From May it will be able to have 80% capacity, rather than 50%, as Covid-19 restrictions start to ease.
"This will be the first time that Immotion's 36-seat 'Undersea Explorer' Virtual Theatre has had the opportunity to raise its capacity beyond the 50% level since its opening in August 2020, so the potential increase in revenue from 1 May 2021 and through the summer months could be material," it said in a statement.
In its results, the company added that March was its highest monthly partner revenue to date, with unaudited revenue at £440k, which is higher than January and February combined.
Its total revenue was £2,848,000 (2019: £3,606,000), while losses narrowed to £1,690,000 (2019: £2,494,000 loss).
"The only way to describe 2020 is a year of unprecedented and unforeseeable challenges. The COVID-19 pandemic caused restrictions and lockdowns, which effectively closed our business for lengthy periods in 2020," said Chairman, Ian Hetherington.
"Rather than sailing into profitable waters in Spring 2020 as we had expected, we had to batten down the hatches and move into survival mode, requiring very tough decisions, particularly those which impacted our people. However, thanks to the resilience of our team, and the support of our shareholders, we have navigated through what we all hope is the worst of the impact of the COVID-19 pandemic on our business, though we are not complacent."