25 February 2021
Barclays plans major investment in Cheshire technology centre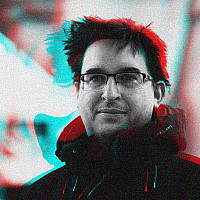 Barclays is planning a "major revamp" of its Radbroke Technology Centre near Knutsford.
Earlier today, Cheshire East Council's Strategic Planning Committee unanimously approved planning permission on the 64 acre site.
The bank said this represented a "significant long-term investment" in Cheshire to provide a modern, flexible working environment for the 4,000 staff based there.
"For many decades now, Barclays has been a significant employer in the area and these plans represent a strategic and long term commitment to the site which will have a positive impact for both colleagues and the regional community in which we operate," said Graham Bastin, Managing Director for Barclays and Site Executive at Radbroke Technology Centre.
"Colleagues at Radbroke are at the forefront of designing, testing and developing major technological advances for the bank so we want to create a world-class work environment capable of attracting and retaining the brightest and best technology brains in the industry.
"Our plans focus on the built environment, but what makes this campus so special is its unique setting in the Cheshire countryside. Therefore, our plans seek to accomplish maximum benefits for our existing colleagues whilst enhancing the setting of the site, and recognising its green belt status and its rich heritage."
Barclays has been based at Radbroke since 1972 and technology including ATM and debit cards have been developed there, while it was also central the development of its online and mobile banking.
It does put an end to reports dating back to 2018, which suggested that Barclays planned to consolidate its 3 Northern offices into a single 600,000sq ft "mega campus" at the Mayfield site, near Manchester Piccadilly.
At Radbroke, Barclays said it was planning to removing some existing buildings and re-configure the site layout. This would enable it to 're-green' around 80,000 sq. ft. of previously developed land at the site.
"With a community of our size here at Radbroke, there are opportunities for our staff to find themselves, and experience different aspects of the business," continued Bastin.
"Many of our apprentices who are four or five years down the line with us now have moved on to complete university degrees, and apprentices are writing code and working on developing software which is pivotal to the business. I would love to see one of our apprentices make their way to a managing director's job one day. That would be a really satisfying achievement."