13 July 2020
Wild appointed Chief Commercial Officer of Northcoders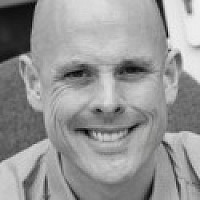 Amy Wild has been appointed Chief Commercial Officer by Manchester and Leeds-based Northcoders.
Wild has worked in sales and marketing roles in the digital, property, construction and aviation sectors for more than 17 years. Prior to joining Northcoders, she was an associate lecturer at Manchester Metropolitan University, delivering the sales and marketing module on the chartered management degree course, and also ran her own consultancy - WildOne Consulting.
In her new role, Wild will lead on the development and execution of Northcoders' commercial strategies and objectives. She will also head up the sales, partnerships and marketing team.
"I've long admired what Northcoders is trying to achieve, and as soon as I met the team it was easy to see how the company is built on a foundation of passion that is focused on the training and development of people," she said.
"Its culture and community minded approach also has a strong ethical message which is combined with a well-respected offering in an industry that is set to grow and grow. I see nothing but opportunities for Northcoders and I'm excited to be part of its evolution moving forward."
Chris Hill, CEO and founder of Northcoders, added: "The last year has been a real period of growth for Northcoders and we are delighted to welcome Amy to the team.
"She brings with her a wealth of industry experience that will directly benefit the business in terms of our commercial activities. Her understanding of what we do, and her appreciation of how we operate, really stood out so I'm confident she will become a central part of our success over the coming years."