31 July 2020
5G Funding announced for 4 tech projects in the North of England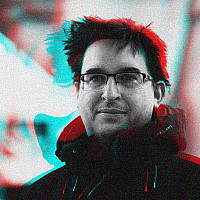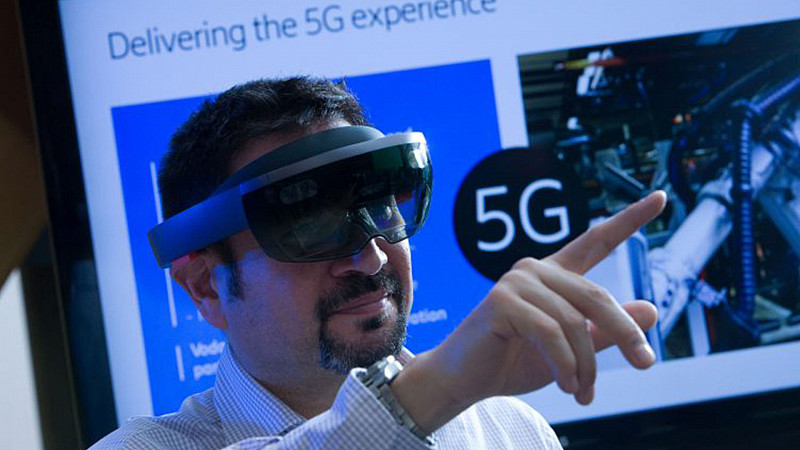 The Government has revealed which companies will receive a share of £30m for research and development into 5G technology.
Of the 6 projects announced today, 4 are in the North of England.
5G Create is an open competition which the Government hopes will put the country "at the forefront of 5G technology." The £30 million package consists of £16.4 million from the government, match-funded by organisations.
The projects receiving the cash are:
BAE: 5G Factory of the Future
Based in Preston, the total project value is £9.5m, with DCMS investing £4.8m.
BAE, Advanced Manufacturing Catapult and IBM are aiming to use the money to deliver the Tempest fighter jet at half its current cost.
They are looking to develop integrated solutions for some of the key challenges to deploying 5G technologies in manufacturing, using 5G to test robotic assembly, reconfigurable product assembly lines and distributed and shared VR/AR.
The programme will establish a primary site at the Advanced Manufacturing Research Centre (AMRC) North West and secondary sites in BAE Systems Warton and AMRC Sheffield.
"5G technology is core to enabling the next generation of digital manufacturing processes and the acceleration of digital technology adoption across the manufacturing sector," explained Austin Cook, Lead Engineer for Emerging Technologies & Systems at BAE Systems.
"The 5G FoF programme will drive forward holistic connectivity and unlock the potential of industrial digitisation. It will define a new paradigm for how future factories will operate enabling connectivity and business agility both across manufacturing operations and beyond into the supply chain. The transformative potential of 5G technology will be developed and demonstrated via a strong consortium, including the UK Catapult Network and the BAE Systems Factory of the Future which is applying game-changing digital technologies to advance manufacturing on the UK's next generation combat aircraft system, Tempest."
Liverpool 5G create
The total project value is £7.15m, with DCMS funding of £4.3m.
The project brings together a number of local healthcare organisations, the University of Liverpool, BluWireless (a UK 5G kit vendor) and Broadway Partners (a small UK mobile operator).
They will build a 5G network which is designed to help local NHS, social care services and other public bodies.
It will use private 5G networks to develop "affordable connectivity for remote health and social care."
The project will build on the existing 5GTT funded project in Liverpool and develops the commercial business case for testing new applications in the health and social care sector.
"The Liverpool 5G Create project will develop a private 5G network for health, social care and education services in selected areas of Liverpool," explained Professor Joe Spencer, Professor of Electrical Engineering and Electronics, University of Liverpool.
"This network will reduce digital poverty for vulnerable people, providing safe, free and accessible connectivity to these services via 5G. We look forward to working with DCMS to take the project from small scale to a wider rollout for the benefit of the people of Liverpool and to inform the national strategy for digital health, social care and education services.
5G CAVL
Based in Sunderland, total project value, £4.9m. DCMS funding, £2.4m.
5G CAL (Connected and Automated Logistics) is a joint project between Nissan, Sunderland Council, the North East Motor Manufacturers Group and Three.
The plan is to deliver 5G-connected, autonomous 40-tonne trucks to distribute parts and assemblies across the Nissan plant, linking to many local SMEs in their supply chain.
Their aim is to develop a globally unique centre of excellence and operational test facility for CAL at the Nissan Sunderland site
"Automated last mile logistics is one of the major innovation challenges, this is especially true in the automotive sector with its synchronous and highly complexed supply chains," said Paul Butler, Chief Executive of the North East Automotive Alliance.
"This project will prove last mile delivery for an autonomous HGV, the 5G will uniquely enable the removal of the safety driver from the process, allowing remote teleoperations to overcome abnormal situations. Through our industrial base and the unique assets of our road transport sector the North East offers a globally unique location to support the design, development and manufacture of Connected and Automated Logistics solutions."
Smart Junctions 5G
Based in Manchester, the total project value is £2.3m, with DCMS providing £1.16m.
SMEs, Visionable and Weaver Labs are working with Transport for Greater Manchester to deliver AI traffic control systems to reduce congestion and pollution as well as improving productivity by cutting waiting times at traffic signals.
The project plans to use 5G small cell networks to decrease infrastructure costs for the connection of sensors at every junction, removing the need to mount hardware onto buildings in district centre locations as well as supporting connected bus projects and other mobility based public services.
"Vivacity are delighted to be continuing our collaboration with TfGM on developing our Smart Junctions product," said Peter Mildon, Vivacity COO.
"Small Cell 5G technology offers the perfect solution to our need for low latency communications between our sensors and junction control algorithms, making this a compelling proposition in its own right. Beyond the junction, the provision of 5G connectivity within a city centre offers opportunities to both Public and Private sector. We are looking forward to working with Weaver Labs, a new company formed from the team who were core contributors in delivering the UK's first 5G pre-standards compliant test-bed at King's College London. We first worked with this team in 2018, where Vivacity provided our sensors as a test use case for the 5G network that was demonstrated."