28 May 2020
Exclusive: Now Healthcare Group to "close next week"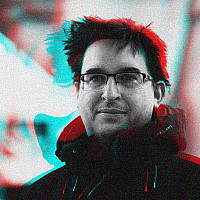 Prolific North has learned that Salford Quays-based Now Healthcare Group is to shut on 31st May.
There has been no official announcement from the company and calls and emails to CEO and Founder, Lee Dentith, have remained unanswered this morning.
It comes just months after the Care Quality Commission (CQC) published a damning report into its Now GP business that rated it as inadequate for safety and issued warning notices about breaches in governance, self care and treatment.
That December 2019 report identified examples of poor prescribing, including controlled drugs, and a failure to risk-assess patients appropriately.
A follow-up report, published on April 2nd, found that Now Healthcare had "made some improvements in providing safe services but further improvements were still needed".
However, the CQC still found "examples of poor prescribing and relevant blood checks not being undertaken before issuing certain medicines".
It added: "We found examples of medicines liable to abuse being prescribed without gaining consent to share information with the patient's NHS GP, which may have increased the risk of harm if the patient was getting the same medicine from their NHS GP."
In March Dentith told Prolific North that its Now Patient mobile app had seen a 500% surge in uptake at the start of the Covid-19 pandemic.
Now Healthcare Group was founded by Dentith and works with more than 100 companies including Aviva, Cigna and Medicash. One of its clients was also Thomas Cook, which collapsed last year.
It describes itself as the largest digital health company in Europe, providing services to "over 20 million individuals" and its Now GP app became part of the NHS Digital launch.
According to Companies House, the company's accounts are overdue and its most recent figures (year ending April 2018) showed that shareholder's funds have fallen from £2m in 2017 to £546k.