22 April 2020
Northcoders offers developers to commercial clients for first time with DevIncubator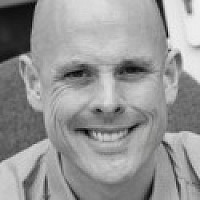 Manchester and Leeds-based coding school Northcoders is offering its team to commercial clients for the first time with a new service called DevIncubator.
Businesses across the North and beyond that do not have the capacity to house software developers on-site will be given access Northcoders' team of software developers for bespoke projects.
The scheme is also aimed at businesses that would rather not offshore or nearshore their work to software houses in hubs like Eastern Europe or parts of Asia.
Northcoders will create a hand-picked team of developers for each business it works with, with the skills of each team member "carefully tailored to the client's specific needs and aims."
Amul Batra, Chief Partnerships Officer at Northcoders, said: "Our teams have the flair and imagination that you might not otherwise get through offshoring or nearshoring a project. A few months ago, we realised there was a gap in the market for this kind of service and we are incredibly excited about launching it.
"Despite the current challenges we all face, firms of all sizes still need to push forward with their software development projects to ensure they are best placed for when things get back to normal. We think the DevIncubator will help facilitate that in both a cost and time effective way."
Northcoders recently undertook a pre-launch trial project of the DevIncubator service with The IDOL.com, a financial technology company that offers comparison services to the UK's largest insurance comparison websites.
Adam Vaughan, IT Director at The IDOL.com, said: "Working with the DevIncubator team was fantastic and we have been very incredibly impressed with what they produced for us.
"We have previously used Eastern European software houses, but I think one of the biggest advantages of choosing Northcoders was having a team of creative problem solvers that we felt connected to."