19 May 2022
Sheffield DocFest's solidarity with Ukraine with Password: Palianytsia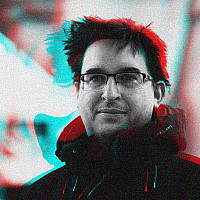 Sheffield DocFest has announced a special Ukraine focus, with Password: Palianytsia, which will launch with the World Premiere of One Day in Ukraine.
The documentary by media activist and filmmaking collective, Babylon'13 will centre on a single day during the war in Ukraine.
The film programme is to show solidarity with Ukraine and has come about through a collaboration with Ukraine international human rights film festival, Docudays UA. Its March event was cancelled due to the war. The Sheffield team has also worked with the Ukrainian Institute and the British Council.
Docudays will present 4 Ukrainian films from its own official competition and curate a screening and talk to contextualise what's currently going on in the country and how documentary filmmakers have "experienced and comprehended" the years since the Revolution of Dignity (Maidan) in 2014.
"The fact that this collaboration has expanded, and is now represented across all of our programme, is a testimony not only to the great documentaries Ukraine is producing, but also to the resilience and the commitment of our Ukraine colleagues, who despite the unimaginable challenge of living in a state of war, continue to fight for the future of Ukrainian culture," said Clare Stewart, Interim CEO.
Palianytsia is a large Ukrainian traditional bread made of wheat grain. The word itself has been used since the beginning of the war at checkpoints to identify saboteurs.
"On behalf of the entire team of Docudays UA, I thank the amazing people from Sheffield DocFest for the initiative to create a programme of solidarity with Ukraine this year," added Roman Bondarchuk Art Director, Docudays UA International Human Rights Documentary Film Festival.
"In the year when the war started in our country and when we have to postpone our festival until the moment of liberation from the enemy, this is an invaluable step. New Ukrainian films and projects - in spite of everything - will be able to gain their fans and jury evaluations."
As part of the UK/Ukraine season and with the support of the British Council, a delegation of Ukrainian filmmakers and artists will visit Sheffield to present their documentary films, VR and artwork. Selected project teams will also attend to participate in the MeetMarket, Sheffield DocFest's flagship pitching forum.