05 November 2019
Manufacturers Alliance Founder announced as chair for upcoming roundtable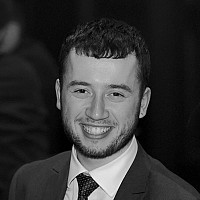 We can now reveal that the chair for the Prolific North Manufacturers Roundtable on November 20th will be Gary Sheader, Founder of The Manufacturers Alliance.
Gary set up The Manufacturers Alliance in 2013 because he "believes the UK can have a successful manufacturing base if we work together to achieve it."
Similarly to the purpose of the upcoming roundtable, The Manufacturers Alliance exists to share examples of good working practices, industry intelligence, and new methodologies to improve the standard of the sector.
The roundtable we're hosting on Wednesday November 20th, in partnership with Acquia and Access, seeks to explore how an eCommerce strategy can benefit manufacturing companies by improving their sales.
Roundtable attendees will partake in a relaxed but thought-provoking discussion drawing upon their own experiences and hearing from others, with Gary Sheader charing the conversation.
Gary said: "I am delighted to be chairing the Manufacturing roundtable. This event is a fantastic platform for the manufacturing sector to discuss the topical issue of eCommerce and why it has been a challenging concept."