17 July 2018
Review: The Changing Face of Sports Marketing - Roundtable Discussion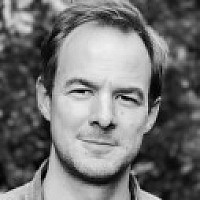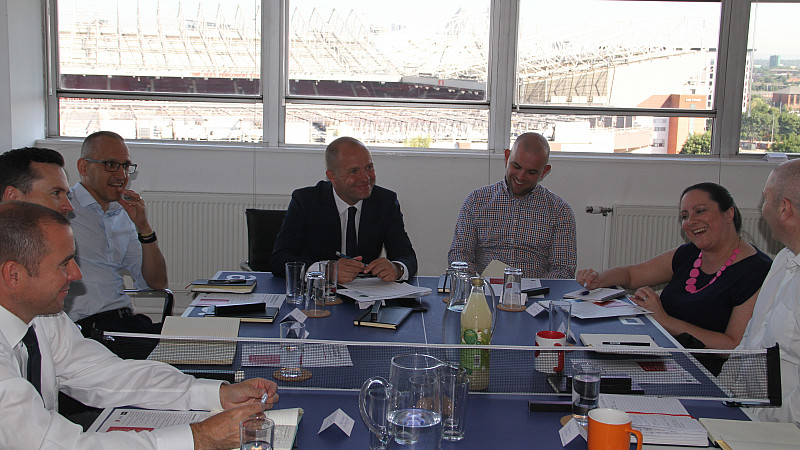 The Changing Face of Sports Marketing - Roundtable Discussion held on July 4th 2018
The World Cup in Russia was considered, by most commentators, to be an overwhelming success and a major PR coup for the host country.
And it once again demonstrated the power of sport to unite, empower and change perceptions.
From a sports marketing perspective, it provided a fascinating case study and one that was discussed at length at a roundtable event at Trafford House in Manchester recently, hosted by Access and Acquia and chaired by Prolific North.
In the shadow of Manchester United's Old Trafford stadium, a number of leading figures from the region's sports marketing world came together for a wide-ranging and fascinating discussion about the way the industry is evolving.
Attendees
Chaired by: Richard Kenyon, Director of Marketing, Communications & Community, Everton Football Club
Thoughts about the World Cup
The World Cup has again provided a global platform for many Northern clubs, especially players from Manchester United and Manchester City. Yawar Abbas (Manchester City Council) said the challenge for the council was how to best leverage the global prominence of United and now City too. He said that one example of working together was the way the council agreed a deal with City to lease their stadium to them after it had been built for the Commonwealth Games in 2002. They couldn't have foreseen that the richest family in the world would have then bought into the club, but even without their involvement the deal has ensured a legacy in Manchester, which compares favourably with the situation in London post-Olympics. Money has been ploughed into the likes of cycling, netball, athletics and squash as a result of the stadium agreement.
He also pointed to the growing appeal of Manchester as a destination. Ten years ago the council had to rely on third-party agencies and incentives, but now Manchester sells itself. The council is finding that more and more people want to come, and the biggest challenge is talking to all the associated bodies to coordinate that approach.
Jonathan McCourt (UMBRO) said that UMBRO had partnered with Peru for this World Cup and had sold over a million units, with a complete sell-out in the UK. He said they had though sought to gain a share of voice in a much broader way, by talking about and producing content around each game.
How different has this World Cup been?
Phil Fraser (Access) made the point that this tournament had been so much easier to keep up with thanks to multi-screen technology. The games have also been much more immersive events thanks to Twitter and the real-time reactions to each decision.
Ben Buschini (Acquia) said the tournament appeared to have been more ubiquitous than previous events - you couldn't get away from it, he said, due to the amount of content on every corner.
Leading sports marketeers meet at Trafford House for the roundtable
The importance of the 'experience'
Mike Sarath (The Jockey Club) talked about the importance of the race day experience for the 150,000 people who come through the gates at Aintree for the Grand National, as well as the challenges of marketing the Thursday and Friday days at the event.
Richard Kenyon and Tom Rowell (Everton) provided some fascinating insight into the way they now used data to engage the supporter base in a much more sophisticated way than previously. Richard said that although the club was privileged in the way it had a defined audience and that there was 99% occupancy in the home areas of Goodison Park on matchdays, the club had invested in achieving much greater insight into its supporters since he had been at the club. Effective year-round engagement with fans could only happen if you look properly at the data, he said.
Tom said you could no longer rely on assumptions or get complacent about who your supporters are and what they want. Much of the work they've done has reinforced their opinion, but some has revealed considerable insight into the different type of fans who come to evening games, for example, or the fact that club products are often bought by fans who don't come to games - mums, dads, uncles of fans, for instance. So data is about backing up perceptions but it is also about challenging them.
James Gordon (Manchester Giants) highlighted how the situation was quite different in basketball. Only 15% of matchday attendances were taken up by season ticket-holders, so the club essentially had to sell 85% of tickets each game, treating each of their 18 home games a season as one-off events. He said events were marketed to people as family events - as an alternative to the cinema or ice rink trip, and that it was a massive challenge to compete. One aim was to graduate supporters who come once or twice a season to supporters who go three or four times a season - the more people who care, the more it rubs off on their networks. He added that one particular challenge - in contrast to the world-leading Premier League football - was the way that the British Basketball League was considered inferior to the NBA, and was it therefore worth watching. It was an ongoing debate, he said, as to whether the ease of watching NBA games on the television was helpful or not.
It's about competing for people's time, added Mike Sarath (The Jockey Club), and people will go anywhere to get that social experience.
Relationships with the local community
Richard Kenyon (Everton) said the club tried hard to listen to fans and stay in touch with their community. He said the club had set out its stall to be open and communicative, and that it always reaches out to the fanbase to ask them how things could be improved. The way it does that it through a 14-fan forum who act in a similar way to MPs representing their constituencies. The fans on the forum will go out and get feedback directly from the fans and the club will then shape the experience around that. For instance, when the club asked about pricing, they received useful feedback about how best to retain fans as they moved from child pricing to adult pricing, with the retention rate growing in that group from 75% to more than 90% on the back of the changes the club made.
More pictures from the roundtable discussion, held at Trafford House
Utilising modern technology
James Gordon (Manchester Giants) said that although every Giants game was streamed now thanks to a deal with Perform Group, it hadn't noticeably affected attendances as a lot of the people who watch the streaming were fans of the away team playing the Giants. He also said that social media was a big benefit for a club of the Giants' size owing to its trackability in contrast to more traditional methods like a billboard at the Trafford Centre.
Mike Sarath (The Jockey Club) said they had tried a digital-only campaign at three events but had enjoyed only mixed results, largely due to the age of its core customer base (25 to 55).
Yawar Abbas (Manchester City Council) said it was crucial to invest in the matchday experience, that it had to live up to expectations. He cited an example of working with the NBA, who were hugely protective of content to ensure that photos showed packed stadia to reinforce a feeling of ticket scarcity. The British Basketball League perhaps needed to do more of that.
Richard Kenyon (Everton) said the club had persisted with a £5 ticket price for under-11s as a means of investing in the future - and under-11s will always bring an adult with them. The club had introduced different initiatives to improve the experience for fans, such as Junior Fan Day activities and letting young season ticket-holders play on the pitch after the last game.
Simon Dawson (Stockport County) said it had a partnership with a local building society to sponsor its schools initiative, so that every match the club give away 700 tickets to 10 schools. Edgeley Park has a capacity of 10,500 but an average gate of 3,500.
He said that County needed to work hard on the fan engagement side in order to drive more walk-ups on match days, but that it was difficult with only three or four full-time staff and the rest volunteers. He said their fans' loyalty was immense, but that the club needed to break the mould of United and City fans "passing the scarf" to younger generations. The club needed to tap into the mentality of having a second team, particularly with relations between the club and City having soured when they were both in the same league in the 2000s.
Richard Kenyon said Everton worked with 150 schools, some of which were abroad, and highlighted how if kids go to a first game through a school and enjoyed a great experience, they could easily become fans for life.
Diversity in sport
Mike Sarath (The Jockey Club) pointed out that racing was in a unique position in that it was one of the few sports where females competed on the same playing field as men. They had already done a lot with ambassadors like the jockey, Katie Walsh, and it was more likely than ever that a female would win the National. He said they tried to tell that story a lot more now in the run-up to big events.
Sarah Brown-Fraser (Activity Alliance) said that half the battle was the word 'diversity' itself - it's too broad. There are segments within segments - disabled people who are children or women etc. In terms of digital, she felt we were still so far off the mark - for instance, most football clubs still don't accessible websites. There was a need, she said, to drive diversity at the top of sports so that leaders were making decisions that trickled down the whole sport. It made business sense - the commercial rewards are out there for those that do it well as disabled people bring a network, too.