25 June 2015
Big brand, big spend but are you big on digital?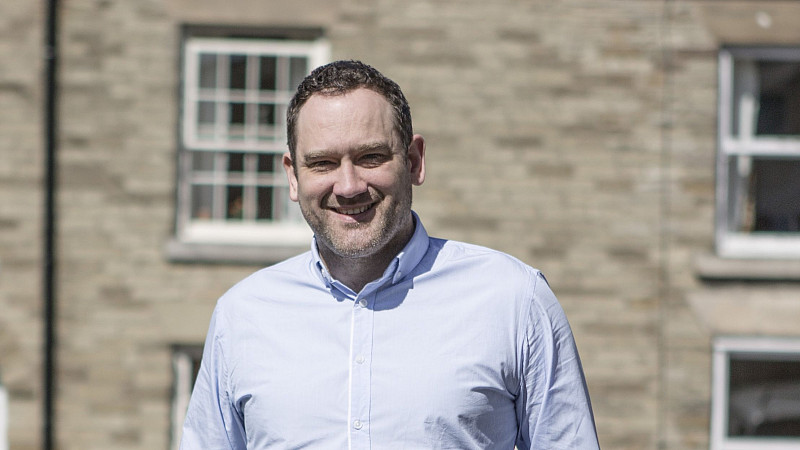 Yesterday Prolific North announced the 2015 edition of its annual Top 100 Brands compilation. As with the inaugural 2014 edition, the list is overwhelmingly and unsurprisingly consumer dominated. Digital director Marc Keating offers a B2B perspective.
Ranked by advertising spend and split by channel, Asda is – for the second year running – the biggest of the Northern spenders, with a whopping £108,502,499 spent on advertising this year – up from £98,911,417 in 2014.
For us, as B2B marketers, it's always intriguing to have a look at the other side of the coin and see where our consumer counterparts are focusing spend. Prolific North's survey is split by channels which includes door drops, cinema and outdoor space: admittedly, a less familiar world to us in the B2B sphere.
The lack of B2B brands in the top 100 is to be expected given the way the companies are ranked – by spending power. Maybe we can't compete with these big consumer brands for budget-busting campaigns, but where B2B can compete is digital marketing maturity.
In our world, brand strength and spend do not necessarily correlate to marketing maturity.
Our buyer journeys are long, our audiences' complex, our messages technical and our channels almost always digital.
Marc Keating
But how do we measure maturity?
By benchmarking what we refer to as the four tenets of modern marketing.
1) Reach and Attract: How firms segment and target campaigns. We're talking intelligent data profiling, publishing content in the most compelling formats and pushing it out via the most effective paid, owned and earned channels.
2) Engage and inspire: How businesses collect data and go on to interact with leads. This is all about sending the customer on the most relevant journey. It's about creating consistency across all digital touch points and using personalization to nurture prospects further down the pipeline.
3) Nurture and convert: How companies qualify prospects and integrate with sales. The most advanced marketers are already using automation and predictive analytics to qualify leads.
4) Analyse and optimize: How sophisticated organisations are at deploying tools and resource. The marketing cloud is the Holy Grail here, allowing all data (inbound and outbound) to be held in one accessible place for campaign planning, execution and reporting purposes.
Getting from Awareness to Purchase could take at least 12 months and technology is at the heart of this journey. Technologies are getting smarter than ever, in every sector – and the oft-perceived 'boring old B2B' is, in my opinion, where it's evolving more rapidly than anywhere else.
Marketing can only be as mature as the technology that powers it and in B2B we're pulling out all the virtual stops to make our campaigns work smarter and harder.
But can we put our money where our mouth is?
We can, and we can invite our marketing peers to do so too!
Working with Oracle Marketing Cloud, we recently launched what we know as the DMMI – that's the Digital Marketing Maturity Index. This free to use app fuelled the most comprehensive investigation of B2B digital marketing maturity. Compiled of responses from 300 global enterprise B2B brands, it examines performance and behaviour across the four tenets of modern marketing.
The DMMI app uses the responses to categorise marketers into three evolutionary camps: digital masters, pragmatists and explorers.
Top of the class, digital masters are the most customer-centric of the bunch. They're early adopters, using best of breed technology to monitor and manage their marketing efforts.
Digital pragmatists are too customer-orientated, fairly progressive adopters of mature technology channels and tactics, but tend to exercise more caution than those scoring at master level.
Digital explorers are brand-centric and look in rather than out and are relatively slow to adopt digital tools and techniques.
Only 6% of B2B marketers can actually claim digital mastery. I wonder how many of the consumer brands in the top Northern 100 could take the title too? How does digital maturity translate in the consumer world?
Let's see who can deliver the most bang for buck.
The big spenders or the big lenders that lend clients the tools and expertise to create a single customer view and seamlessly integrate sales and marketing?
Try the tool here and let's see just how big the North's biggest brands are on digital.
Marc Keating, the author, is director of Digital and Innovation at Stein IAS.
Prolific North, Stein IAS and Mediacom North will be publishing the inaugural Prolific North Top B2B Brands in autumn 2015.