06 July 2021
Zoe Ball and Gary Lineker take pay cuts as BBC reveals top on-air earners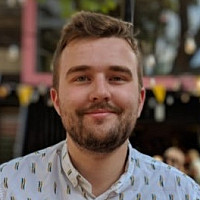 The BBC has released its Annual Report, showing how it performed and where it made savings in 2020 and 2021.
It has revealed the salary ranges of its on-air talent, as well as for the highest-paid executives in the organisation - showing that Gary Lineker and Zoe Ball remain at the top of the list of those earning more than £150,000, but have taken pay cuts.
Overall, the BBC has brought down the total salaries paid to these stars by 10%.
Last year, Zoe Ball's salary jumped from the £370,000 - £374,999 bracket in 2018/19 to £1,360,000 - £1,364,999 in 2019/20. This has now been cut to £1,130,000 - £1,134,999.
Lineker remains the highest-paid on-air star at the BBC, receiving between £1,360,000 - £1,364,999, a cut of around 22% from his 2019/20 salary, which sat at between £1,750,000 and £1,754,999.
The report says: "During the year we have been able to reduce the number of individuals in on-air roles earning over £150,000: the total cost of individuals named; and also the average amount paid to each of these individuals.
"It is also worth noting that, both on-air and off-air, we continue to operate in extremely competitive markets for talent, with inflation levels for pay often well above the average for the UK economy."
Of those stars in the top 10 best-paid this year, two have received an increase in pay - BBC Northern Ireland and 5 Live presenter Stephen Nolan, and Radio 1 presenter Scott Mills - while Lauren Laverne and Alan Shearer's salary bands have stayed the same.
The rest have taken pay cuts of between £15,000 and nearly £400,000 in Lineker's case.
As ever, the list does not cover the entire picture since it excludes income from BBC Studios, its commercial branch. It therefore doesn't reveal the pay of actors in EastEnders and Casualty, and would exclude Zoe Ball's income from Strictly: It Takes Two.
See the list in full:
| On-air talent | Salary band |
| --- | --- |
| Gary Lineker | £1,360,000-£1,364,999 |
| Zoe Ball | £1,130,000-£1,134,999 |
| Steve Wright | £465,000-£469,999 |
| Huw Edwards | £425,000-£429,999 |
| Fiona Bruce | £405,000-£409,999 |
| Stephen Nolan | £405,000-£409,999 |
| Lauren Laverne | £395,000-£399,999 |
| Alan Shearer | £390,000-£394,999 |
| Vanessa Feltz | £390,000-£394,999 |
| Scott Mills | £375,000-£379,999 |
| Ken Bruce | £365,000-£369,999 |
| Andrew Marr | £335,000-£339,999 |
| Emily Maitlis | £325,000-£329,999 |
| George Alagiah | £325,000-£329,999 |
| Greg James | £310,000-£314,999 |
| Dan Walker | £295,000-£299,999 |
| Jeremy Vine | £295,000-£299,999 |
| Nicky Campbell | £295,000-£299,999 |
| Sophie Raworth | £280,000-£284,999 |
| Jo Whiley | £275,000-£279,999 |
| Mishal Husain | £275,000-£279,999 |
| Evan Davis | £270,000-£274,999 |
| Jason Mohammad | £270,000-£274,999 |
| Nick Robinson | £270,000-£274,999 |
| Sara Cox | £270,000-£274,999 |
| Laura Kuenssberg | £260,000-£264,999 |
| Justin Webb | £255,000-£259,999 |
| Naga Munchetty | £255,000 -£259,999 |
| Mark Chapman | £250,000-£254,999 |
| Martha Kearney | £250,000-£254,999 |
| Sarah Montague | £245,000-£249,999 |
| Amol Rajan | £240,000-£244,999 |
| Emma Barnett | £240,000-£244,999 |
| Nick Grimshaw | £240,000-£244,999 |
| Jon Sopel | £230,000-£234,999 |
| Trevor Nelson | £230,000-£234,999 |
| Tina Daheley | £225,000-£229,999 |
| Jeremy Bowen | £220,000-£224,999 |
| Katya Adler | £220,000-£224,999 |
| Mary Berry | £215,000-£219,999 |
| Kirsty Wark | £210,000-£214,999 |
| Clive Myrie | £205,000-£209,999 |
| Faisal Islam | £205,000-£209,999 |
| Fergal Keane | £205,000-£209,999 |
| Rachel Burden | £205,000-£209,999 |
| Louis Theroux | £200,000-£204,999 |
| Jermaine Jenas | £195,000-£199,999 |
| Charlie Stayt | £190,000-£194,999 |
| Mark Easton | £190,000-£194,999 |
| Simon Jack | £190,000-£194,999 |
| Louise Minchin | £185,000-£189,999 |
| Sarah Smith | £185,000-£189,999 |
| Jonathan Agnew | £175,000-£179,999 |
| Michael Vaughan | £175,000-£179,999 |
| Reeta Chakrabarti | £175,000-£179,999 |
| Annie Mac | £170,000-£174,999 |
| Ben Brown | £170,000-£174,999 |
| James Naughtie | £170,000-£174,999 |
| Victoria Derbyshire | £170,000-£174,999 |
| Clara Amfo | £165,000-£169,999 |
| Gabby Logan | £165,000-£169,999 |
| Orla Guerin | £160,000-£164,999 |
| Shaun Keaveny | £160,000-£164,999 |
| Simon McCoy | £160,000-£164,999 |
| Graham Norton | £155,000-£159,999 |
| Joanna Gosling | £155,000-£159,999 |
| Steve Lamacq | £155,000-£159,999 |
| Carolyn Quinn | £150,000-£154,999 |
| Isa Guha | £150,000-£154,999 |
| Mary Anne Hobbs | £150,000-£154,999 |
| Nihal Arthanayake | £150,000-£154,999 |
| Winifred Robinson | £150,000-£154,999 |