14 May 2020
Months after threat of closure XS Manchester shines in RAJARs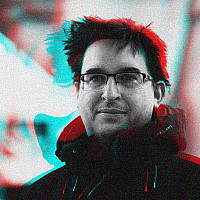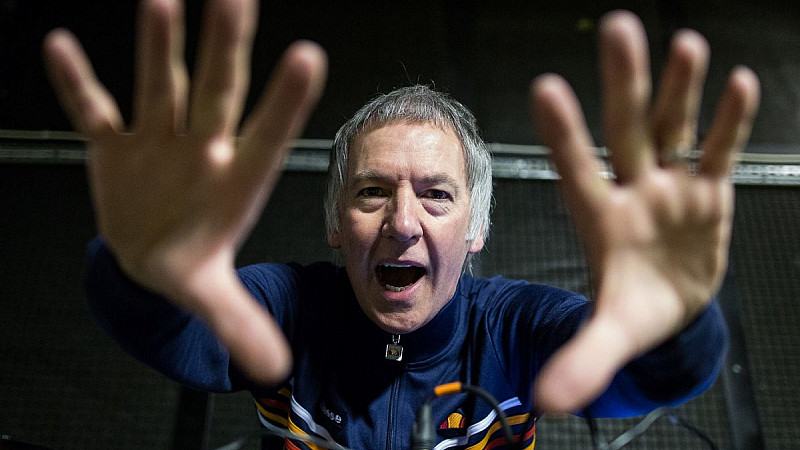 RAJAR has released the radio listening figures for the first quarter of this year.
They cover the period up until the end of March, which means they don't take into account listening trends after the UK went into full lockdown (23rd March).
National Picture
Nationally, 48.9m adults, or 88.8% of 15+ year olds tune into the radio every week, that's down from 89.4% year on year and it's the lowest for more than 7 years.
37m people, or 67% of the population are now tuning in via a digital-enabled platforms and digital is continuing its upward climb, from a 34.3% share of radio listening in 2013, to 58.6% this quarter.
Listening via smartphone or tablet has remained at the 27-28% mark for the third year running.
New technology is becoming increasingly popular, with 32% claiming they own a voice-activated speaker, although only 18% of them say they use it to listen to radio everyday.
"After the record digital listening growth in Q4 2019, what we have seen in the first quarter in 2020 is a shift towards listening online and via apps which now accounts for a record 14% of all radio listening," said Ford Ennals, CEO of Digital Radio UK.
"This is being prompted by the growth in use of smart speakers, which are in almost a third of homes, and record levels of online growth for commercial radio. This is an important long term trend and one we expect to see amplified during lockdown when there will be more listening in home and less on the move."
National Stations
MediaCityUK-based BBC Radio 5 Live's Breakfast Show saw its weekly reach for the period drop from 2.143m in 2019, to 2.127m year on year.
There was also a 4.4% drop in reach across the station's programming, which recorded a 5.2m reach, down from 5.4m in Q1 2019.
Sister station, 5 Live Sports Extra saw its reach fall 15.1% year on year, although with sports cancellations, that was to be expected. The last match played by a Premier League club was on March 12th.
Meanwhile Hits Radio, which is the first national commercial station based in Manchester, also saw its weekly reach fall from 336,000 to 322,000 in the period. In Q4 of 2019 the Breakfast Show had a reach of 359,000.
The station as a whole saw its reach decrease by 5.3% over the year (Q1 2020: 745,000).
Regionally
The biggest regional stories come at opposite ends of the scale, with XS Manchester's figures revealing that it has doubled listening hours (1.3m hours) compared to this quarter last year. It comes just months after Ofcom rejected Communicorp UK's plans to revamp it as an urban contemporary music station, under the Capital XTRA brand.
The station has recently curated a Lockdown Live series of virtual gigs, aired a comedy drama based around the city and released a new series of  its Humans of XS Manchester podcast.
"I can't explain how excited I am that XS Manchester is not only enjoying some amazing listening figures, but that myself and the team will be able to carry on embracing our beautiful city and nurturing the next generation of great Manchester bands and artists. Spread the word party people!" said Clint Boon, XS Manchester Drivetime DJ.
James Wilson, XS Manchester Content Manager, added:
"XS Manchester has made an incredible start to 2020 posting some of its best listening figures for years. Always supporting local talent, the team at XS will continue to deliver the best music Manchester has to offer for our dedicated and passionate listeners and artists."
However, City Talk has seen its listening figures continue to dwindle, as its reach fell to 2% (32k listeners). The Bauer station is set to close later this month.
Sticking with Bauer, the group has announced a record reach this quarter, as its figures include the recently acquired Lincs FM, UKRD, Celador and Signal (formerly Wireless) stations.
Its total reach is now 20m, compared to Global's 25m.
Bauer's digital reach is 14.6m, which is up 6.2% year on year, while its listening via digital devices is 74%, against the industry average of 59%.
Its recently launched Country Hits Radio now reaches 257k listeners, which is up 4% from the previous quarter.
"This a great day! This is the biggest audience we've ever been able to offer our advertising partners. Thanks to the talented Bauer team and our market leading digital performance and portfolio of enormously complementary brands we are going from strength to strength," stated Dee Ford CBE, Group Managing Director Radio, Bauer Media.
At Global, which owns the Heat and Capital brands, Heart has become the UK's biggest commercial radio operation, with 9.4m weekly listeners and Capital has a weekly reach of 7.5m.
"Clearly these RAJAR numbers represent January, February and March, before the current corona crisis changed the world – things are somewhat different since," said Ashley Tabor-King, Founder and Executive President of Global.
"Nevertheless, today's RAJAR numbers are a magnificent testament to every Globaller that's worked so hard to continue our lead in the commercial radio market with 25million listeners and the top four commercial radio brands – Heart, Capital, Smooth and Classic FM."
BBC Radio
The biggest story at BBC Radio is BBC Radio 6 Music, which continues to produce a number of shows out of MediaCityUK.
The station, which 10 years ago faced the axe, has reached a record 2.56m listeners, which is up from 2.52m year on year. Its Breakfast Show, hosted by Lauren Laverne, has its biggest audience to date, with 1.3m listeners.
"It's wonderful that listeners have granted BBC Radio 6 Music the top spot as the UK's biggest digital only station by tuning in in record numbers. It's no surprise that the station's brilliant presenters and talented teams are proving a winning formula with their love and passion for music," said James Purnell, Director of BBC Radio and Education.
The BBC's own figures show that its BBC Sounds audience has also grown over the same period, with 3.6m weekly users in March and the total number of plays of live and on-demand content hitting 275m.
"We've been holding on to our younger audiences with more than 13 million 15-44 year olds listening to our stations every week whilst competition for their time has continued to intensify. And with more than a quarter of the population now listening to live radio online every week, it shows what an important role BBC Sounds plays for our stations and for our audiences, with record numbers of both live and on-demand plays in the first three months of the year," Purnell added.
Across the BBC Radio network, there were 33.54m listeners and a share of 49.7%. The biggest regional mover was BBC Radio Cumbria, which has seen its weekly reach grow from 68k at this time last year, to 96k in the latest quarter.
The most intriguing statistics are likely to be in the next quarter, which will show how radio listening changed while people were in lockdown.
"Whilst this RAJAR release does not cover the lockdown period as the survey period concluded just prior to UK lockdown, these results demonstrate that radio continues to maintain its position in our daily lives," said Kirsten Jeffrey, Account Director, RadioWorks Group.
"Interestingly, the newly national LBC News posted a fantastic 657,000 weekly reach in its first-ever RAJAR, which reflects the need for around the clock news and updates, even prior to the pandemic.
"Looking at platforms, AM/FM just edges DAB (41% vs 40%) in terms of share. According to RAJAR, streamed listening is rising and now accounts for 14%. As the nation works from home (if possible) are we going to see digital growth accelerate? According to data provided by UK stations, this looks likely as they indicate a double-digit increase in streamed listening during lockdown."