09 November 2018
Newsquest papers commemorate armistice with special editions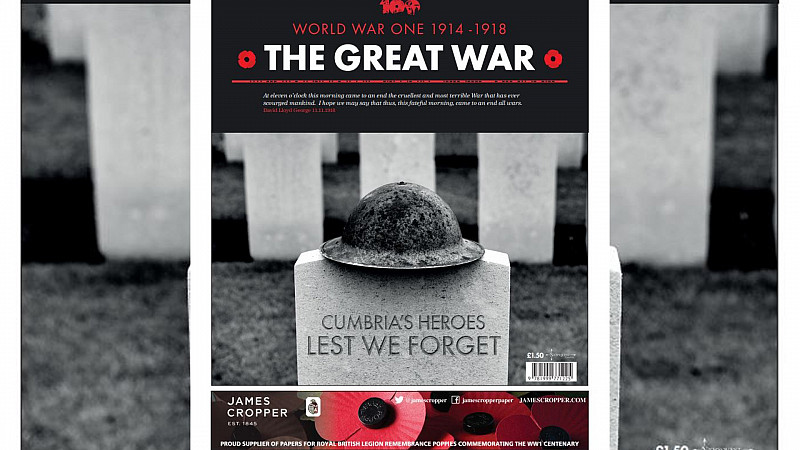 Newspapers across the Newsquest group are marking the 100th anniversary of Armistice with extended editions.
The publisher is also giving a percentage of sales to military charities.
The Northern Echo printed a 112-page commemorative edition, explaining how the Echo announced the armistice, how the region reacted and how it followed the Spanish flu pandemic.
Bradford Telegraph & Argus and the York Press are also producing separate newspapers.
In Cumbria, a 176-page special, The Great War, Cumbria's Heroes - Lest We Forget features stories of some of the serviceman and women as well as an A-Z roll of honour.
It's been sponsored by Cumbria firm James Cropper, which manufactures the paper for The Royal British Legion Remembrance Poppies across the UK.
"It's unlikely there's a single community that we serve with our news brands that hasn't been affected by the loss of friends and family in the First World War - and we are glad we are able to recognise that sacrifice with these special editions and a portion of the profits from them going to military charities," said Newsquest editorial development director, Toby Granville.