03 May 2018
The Yorkshire Post brings in registration for website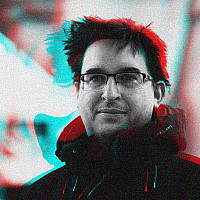 The editor of The Yorkshire Post has announced that it will be introducing online registration in the next few days.
In an open letter, James Mitchinson explained that the move would improve readers' experience and "ensure our journalism remains sustainable in the long term."
It will also mean that people using ad-blockers will no longer be able to access the site.
"The high-quality journalism produced by this historic organ since 1754 costs money. To ensure The Yorkshire Post can continue to protect and enhance God's Own County for another 254 years, we need our readers to subscribe to and/or buy our newspaper; and/or subscribe to our digital tablet newspaper; and/or welcome our valued advertisers into your home, online and on mobile."
Mitchinson added that this could just be an interim solution, with the paper exploring other business models longer term.
He continued:
"To be absolutely, unequivocally clear: we will not share your data with anyone. Ever. We will only contact you to inform you of breaking news, important events and such if you ask us to."
The Yorkshire Post saw website numbers increase by 58% in the second half of last year.
The announcement has received some support, with Chris Duncan, managing director of Times Newspaper stating:
"Good luck to @jaymitchison and all at @yorkshirepost as they shift the online model there.. strong brands will find a way through the current disruption, they like @thetimes have been doing it for centuries!"