04 November 2016
FOI archive to be housed at Salford University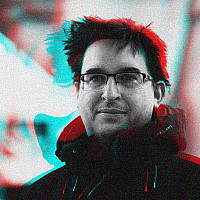 Salford University's MediaCityUK campus will house a new Freedom of Information and security archive.
Thousands of government intelligence and security documents released under the Freedom of Information Act will be held at the institution.
The new FOI Intelligence and Security Archival Collection is the result of years of work by two academics - Dr Chris Murphy and Dr Dan Lomas.
"The US has the National Security Archive, but there's nothing of its kind in the UK," explained Dr Lomas, lecturer in international history.
"We want to create something that will become the focal point for all kinds of researchers – from journalists to academics – to be able to search for this information."
There will be an opportunity for people to hear about the archive first hand at an event next week held as part of the Economic and Social Research Council Festival of Social Science.
The University's Archives and Special Collections Co-ordinator, Ian Johnston will answer questions about how to access the archive, while Dr Chris Murphy and Dr Dan Lomas will provide practical advice to those who want to make FOI requests.