26 February 2016
RMC Media celebrates 30 years with new online magazine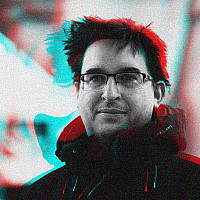 It started out with two recently redundant reporters sharing a typewriter, and now, 30 years on, RMC Media claims a turnover of more than £2m.
John Murphy and Martin Edwards started the venture in 1986, having just collected their redundancy cheques, following the closure of the Morning Telegraph in Sheffield.
Their first publication was a free colour magazine, called Westside, which was aimed at the "wealthiest and most influential" households in the city.
It proved a success and the firm now employs 30 staff and prints and distributes monthlies and business titles across Yorkshire, Derbyshire and North Nottinghamshire, as well as a series of books.
Murphy and Edwards explained that the next move was to increase its online presence, with a "complete overhaul" of its current website, plus the launch of digital title, Vibe.
They described Vibe as a lifestyle and events magazine, containing original content not available in the publisher's other titles. It will be aimed at "Millennials" in and around Sheffield.