27 June 2014
Yorkshire Post editor hospitalised in cycling accident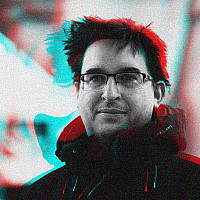 With just a week to go before Le Grand Depart in Yorkshire, the Yorkshire Post's editor has been hospitalised in a cycling accident.
Jeremy Clifford admitted there was a "certain irony at the timing" but did point out that it was on the roads of Market Harborough in Leicestershire that the incident took place, rather than the route of the Tour de France.
Editor Jeremy Clifford
"I was on a ride and was overtaken by a car forcing me against a raised lip of a kerb. The front wheel skidded against it and the bike flipped sending me down on my hip," he told Prolific North.
"Thankfully a passer by stopped and called an ambulance."
While Clifford said this type of accident is quite common, the injury is serious enough to keep him off work for some time.
"We have decided against an operation because of the complexity versus the amount it would improve the recovery, so the road to recovery begins now.
"It's very difficult to think of being away from what we do every day but I know we have a great team in Leeds and Yorkshire and I'd like to thank them in particular for all the work they are doing."
Le Grand Depart opening ceremony takes place in Leeds on Thursday, with the first stage, from Leeds to Harrogate starting on Saturday.
Hopefully it will all take place without incident and as Clifford concluded:
"They will show me where I went wrong!"