15 November 2013
Uncertain future for staff photographers in Johnston Press restructure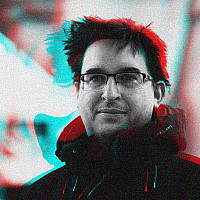 "The death knell for the staff photographer" is how the National Union of Journalists describes the latest restructure by Johnston Press.
The publisher, which produces titles including the Yorkshire Post is set to make a "number" of staff photographer posts compulsorily redundant.
The NUJ quotes a figure of 24, adding that "the company had been encouraging photographers to leave as part of a company-wide voluntary redundancy exercise. The NUJ believes it now has a hit list of staff photographers who face compulsory redundancy."
Johnston, however, would not confirm the exact figure of redundancies and also said that the decision had been made at a local level:
"A number of photographic roles have been placed at risk in some companies within Johnston Press," read the statement.
"Local managers are making these difficult decision to help ensure a sustainable multi-platform future for local journalism. The company is committed to being as supportive as possible in making this transition to a successful digital future."
At the moment, photographers in the North of England are not affected by the move, with the redundancies hitting Scotland and the Midlands.
A consultation is now under way with staff.
"This decision by the company represents a wanton disposal of the  local knowledge and skills of staff photographers working in England and Scotland. The notion that these roles can be replaced by social media and multi-skilling reporters is a fallacy. Quality content is defined by the quality of pictures and captions of images used, which only professional photographers provide.This spells the death knell for the staff photographer," stated Barry Fitzpatrick, NUJ deputy general secretary.
"It is also a risky strategy. Last week we saw an example of social media being exposed for the lottery that it is. The tragic case of the child being killed by the family's dog was made worse by a picture of the wrong dog being used as a front page of a national daily. I hope the company's lawyers are prepared for the inevitable mistakes to come.
"Staff photographers act as one of the few points of direct contact that most local newspapers have with the local community and help fly the flag for their title. Without this interaction, yet again the profile of those newspapers diminishes in the community they are seeking to serve."