05 August 2013
Sunday Sport makes the most of its Old Trafford assets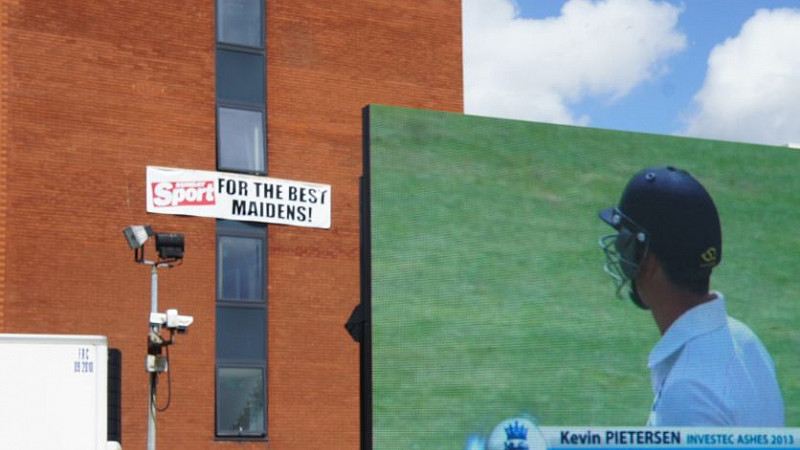 The Sunday Sport made the most of its assets during the return of Ashes cricket to Manchester with a cheeky bit of guerilla advertising: hosting a banner from the window of its Talbot Road offices overlooking the cricket ground.
The opportunity to display its wit and content followed the publication's move from its former offices in Manchester city centre to its Old Trafford base in June.
For those with poorer screen resolution...the legend unveiled by the wags at the paper stated: The Sunday Sport: For the best maidens...